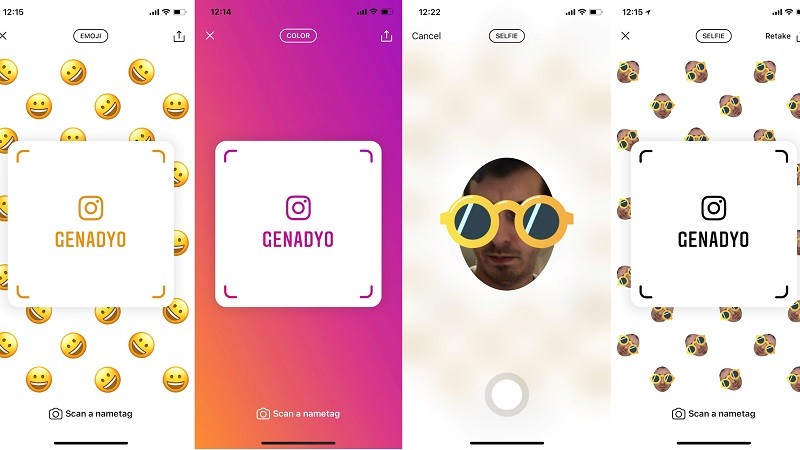 In fact, Instagram this week is rolling out the @mention sticker on iOS, which should make it easier for users to connect with friends in Stories. It remains to be seen if media content such as images and videos will download in their original quality or in a compressed format. As confirmed by an Instagram spokesperson to TechCrunch, the company is testing the Nametag feature (similar to QR Codes) which will allow users to create a customized image that can be scanned to find a profile on Instagram.
This is basically like the new iPhone focus tool, so it's pretty cool.
Without links and resharing, Facebook's Instagram is immune to a lot of the fake news and politics that have made Facebook exhausting.
This new Focus feature is available on iPhone SE, 6S, 6S+, 7, 7+, 8, 8+ and X and select Android devices. It would be a great shift if major companies start allowing its users to fully access to their data stored on their servers. It is still not clear whether users will only be able to download the photos, videos, and messages or they will also be able to export the following and follower lists, Likes, comments, Stories, and the captions with posts.
The Facebook-owned company has rolled out a new bokeh camera mode which will allow the user to take portraits even on those phones which don't have the feature of a portrait setting. This feature is now in the rollout phase and is limited to iOS users.
And Facebook-owned Instagram is also getting some scrutiny for its policies.
Instagram is like that friend that tells you they'll be at the party and then they sort of just rock up late in the night unnoticed, while everyone is already off having their fun. This would keep it in line with an impending privacy law in the E.U. This law stipulates that digital platforms allow for data portability. Earlier this month, Facebook revealed that as many as 87 million users had their personal data sold to a United Kingdom political consultancy that worked for Donald Trump's presidential campaign.