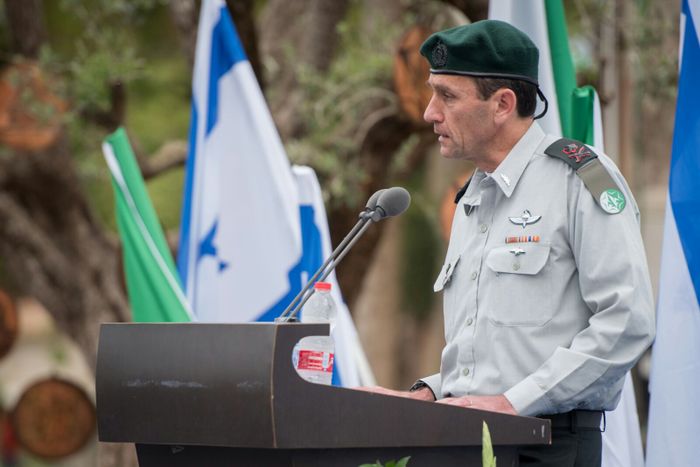 The Palestinian "March of Return", a series of mass protests along the border between Gaza and Israel, is taking place on today Friday with thousands of demonstrators rallying in six different locations amid tension in the Gaza Strip.
Israeli forces have killed at least two Palestinian protesters and injured some 50 others before and during an ongoing major protest action by thousands of Palestinians in the Gaza Strip and along the so-called buffer zone set up by Israel.
Over the last few days the IDF has warned that it would open fire on anyone who tries to breach the border fence and enter Israel.
The Israeli military said a tank had fired at two suspects after suspicious activity near a security fence.
The protest camps are expected to remain in place for more than six weeks in the runup to the inauguration of the new USA embassy in Jerusalem around May 14.
Earlier this week, three Gaza Palestinians carrying knives and grenades were captured near the Tzeelim army base in southern Israel, about 12 miles from the border.
"If Israel deliberately harms protesters or our people we will mount a harsh response", he said.
The annual Land Day, which coincides with the start of Jewish Passover, marks the anniversary of the general strike and marches organised on March 30, 1976, in protest at the expropriation of land by Israel for security reasons.
"Even if Israeli soldiers use excessive force to disperse the demonstration, we will not stop until we cross the borders and reach our occupied villages", he added.
Israel's ambassador to the United Nations, Danny Danon, on Thursday labelled the protest an "organised planned provocation" and reiterated 'Israel's right to defend its sovereignty and protect its citizens'. The vast majority of Gaza residents are descendants of Palestinians who fled or were driven from communities in what is now Israel.
"In a way, Israel and Hamas have the same interest in this and do not want the situation to get out of control or lead to a larger confrontation", Inbari said. A second man died in stone-throwing clashes with troops along the fenced frontier, hospital officials said.
Batsh said protesters were calling for Palestinians to be allowed to return to land that is now inside Israel.
Campers will be within sight of the border, frequently patrolled by Israeli soldiers.
Another organizer, Tahir Sawirki, told AFP Palestinians would gather Friday in groups representing the towns they left in 1948.
Tents for media, portable loos, electricity cables and water pipes, and shaded areas for crowds have been installed east of Khan Younis, Rafah and al-Breej near the border fence that separates Israel from Gaza.
Palestinians claim the city's Israeli-annexed eastern sector as the capital of their future state.