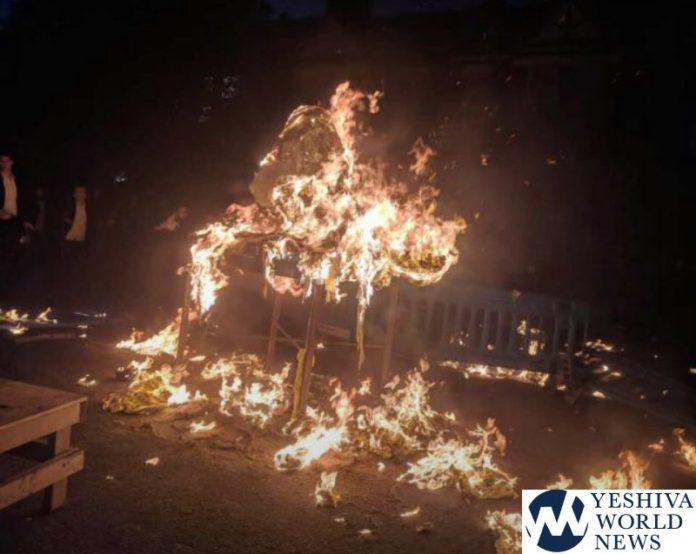 The Yeshiva World website reported "shrieks and panic" after the explosion, said to have happened as a bonfire was lit to celebrate the Lag B'Omer Jewish holiday.
Some reports suggest that mobile phones that had been thrown onto the fire had exploded during the celebrations.
Some 30 British Jews were reportedly injured in London's Stamford Hill neighborhood on Wednesday evening after a bonfire erupted into a large explosion during a celebration of the Lag B'Omer festival.
Stamford Hill is a North London district with a large Jewish population.
Footage posted to Twitter shows a massive explosion and fireball causing nearby crowds to duck for cover.
They were treated at the scene by ambulance crews and Hatzola, a Jewish medical volunteer group which said that it sent a "mega response team".
This prompted others to follow his example, but it's unclear if other fuel had been added to the fire to cause the sudden explosion.
Yeshiva site reported that 10 of the injured were taken to hospital.