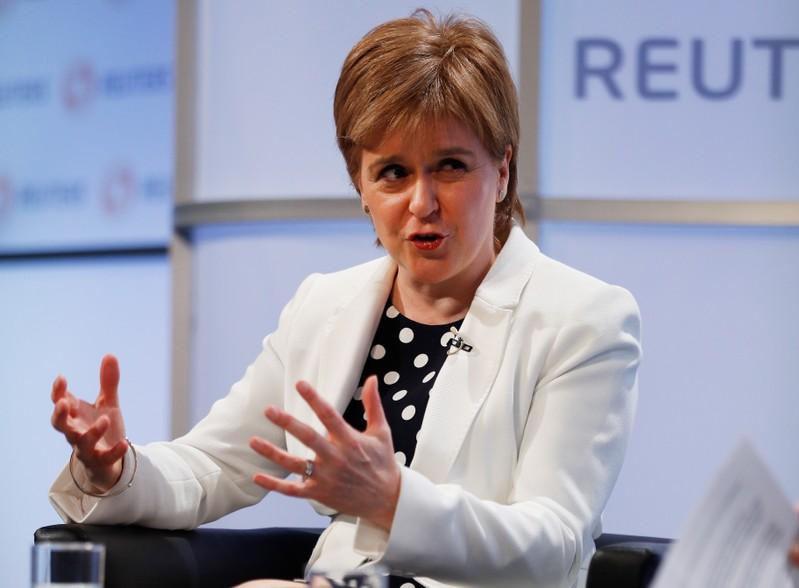 The Scottish Parliament today voted down crucial Brexit-related legislation - sparking fears of a constitutional crisis.
SNP, Labour, Green and Liberal Democrat MSPs all voted against consent, with only the Scottish Conservatives arguing the changes that have already been made to the Bill go far enough to protect devolution.
"It would be a big moment in terms of the relationship between Westminster and Holyrood as this has never happened before and I don't think anyone wants to reach that point", said Akash Paun, senior fellow at the Institute for Government in London.
"It is likely to be not just the SNP government that votes against legislative consent", Sturgeon told an audience in London on Monday.
The Scottish government produced its own alternative Brexit legislation, which was passed by MSPs in March but is now subject to a legal challenge by the United Kingdom government.
"I feel if we could put all the constitutional hoo-ha, all the bickering and politicking aside, both Scotland's governments could work together to get us a really good deal from leaving the European Union", he told BBC Radio Scotland. But Westminster has identified 24 areas, including agriculture, fisheries and public procurement, where it wants to temporarily retain powers to ensure an orderly withdrawal from the EU.
Holyrood's approval is not legally necessary for the EU Withdrawal Bill to become law because Westminster can disregard its view.
"I have said time and again it is unacceptable that the legislation gives the UK Government the power to ban the Scottish Parliament from legislating on devolved areas for up to seven years without the Parliament's consent".
The British government said it would refer that bill to legal officers and a hearing is scheduled for July in the Supreme Court unless agreement can be found before then.
Mr Blackford was heckled by Conservative MPs, who shouted "shame" as he set out that the Scottish Parliament had refused is consent by 93 votes to 30.
Scottish Labour leader Richard Leonard has been calling for cross party talks to resolve the dispute.
Scottish officials have accused May of a "power grab".
The Scottish vote came as Ms May's cabinet subcommittee on Brexit met amid enduring differences over Britain's customs relationship with the European Union after Brexit.
The EU chief Brexit negotiator Michel Barnier, left, and Scottish First Minister Nicola Sturgeon prepare for a meeting at EU headquarters in Brussels, last year.