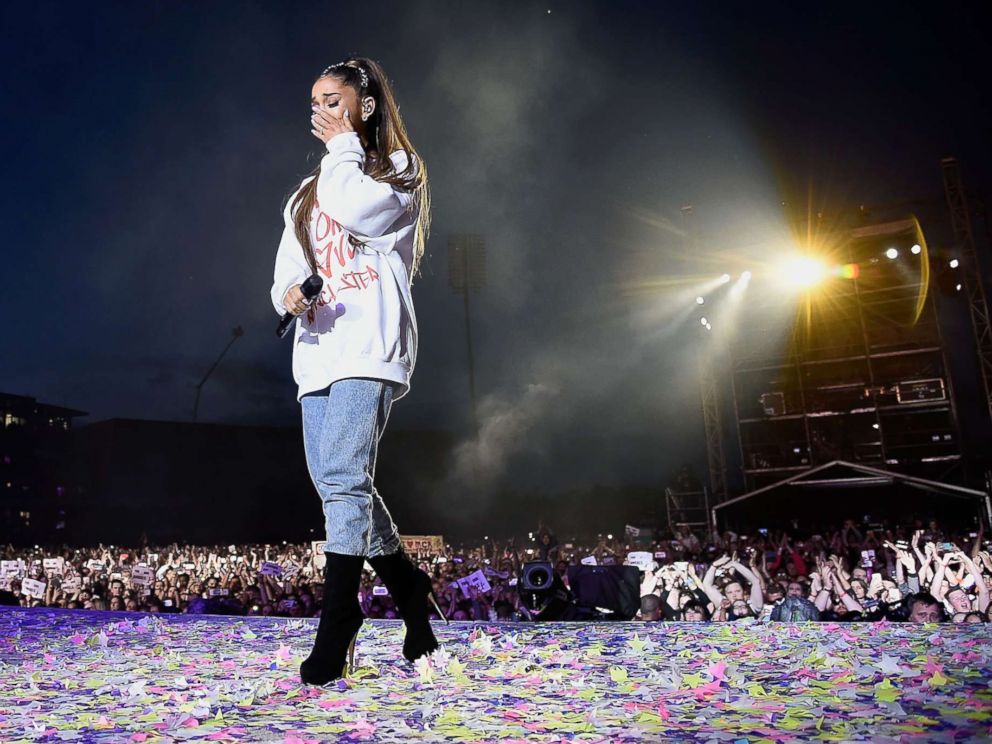 On the one year anniversary of the attack, the No Tears Left To Cry artist took to Twitter to pay tribute to the strong city of Manchester.
Following the attack, Grande put on a benefit concert in Manchester for the families of those affected. The two-hour event ended with an all-choir sing-along of Grande's One Last Time, The Beatles' All You Need Is Love, and Oasis' Don't Look Back In Anger, which was adopted as an anthem by the people of Manchester in the days following the bomb attack a year ago.
Meanwhile, her manager, Scooter Braun, shared a picture of the cover of Tuesday's (22.05.18) Manchester Evening News newspaper, which featured a heart made of bees and the names of the victims, and wrote on Instagram: "Never forgotten".
Rachel and Mia, from Bolton, said they had come "to show we won't be beaten and show you carry on and remember those who died".
One of the groups performing is the Manchester Survivors Choir, a group made up of those who were there on the night of the attack, and a local school choir that performed onstage with Grande at the One Love concert.
The fans were victims of a terrorist who detonated a bomb in the foyer of the venue as concertgoers filed out of the arena after Ariana's gig.
So, it seems fitting the crowd remembered the tragic day with music.
Mani from The Stone Roses said: 'One voice Manchester - sing it up'.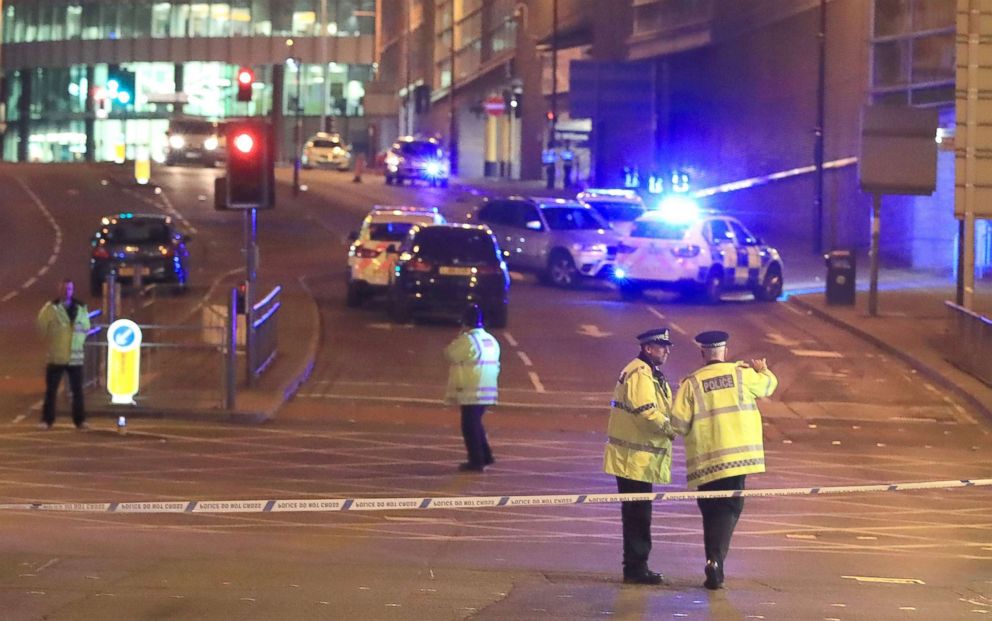 Peter Byrne PA Wire PA Images AP FILE
With his wife and father looking on, he paid tribute to the "amazing work" of the emergency services and those who responded on the night.
On the altar behind him were 22 candles - fashioned from the thousands left behind at the memorial in St Ann's Square previous year - each representing one of the young victims.
The service, attended by first responders, civic leaders and some of the scores injured in the bombing, led the minute of silence at 2.30pm (2330 AEST), which was also marked at British government buildings nationwide.
Among the dignitaries who were present were the Duke of Cambridge, Prime Minister Theresa May, Labour Party leader Jeremy Corbyn, First Minister of Scotland Nicola Sturgeon, Lib Dem leader Sir Vince Cable, Greater Manchester Chief Constable Ian Hopkins, Greater Manchester mayor Andy Burnham and Sir Richard Leese, the leader of Manchester City Council.
Another single lit candle represented the 800 left with physical.
Ahead of the singing, the Bishop of Manchester, the Right Reverend David Walker, led those assembled in a minute's silence.
The lyrics of the song resonate with the message of remembrance and moving forward.