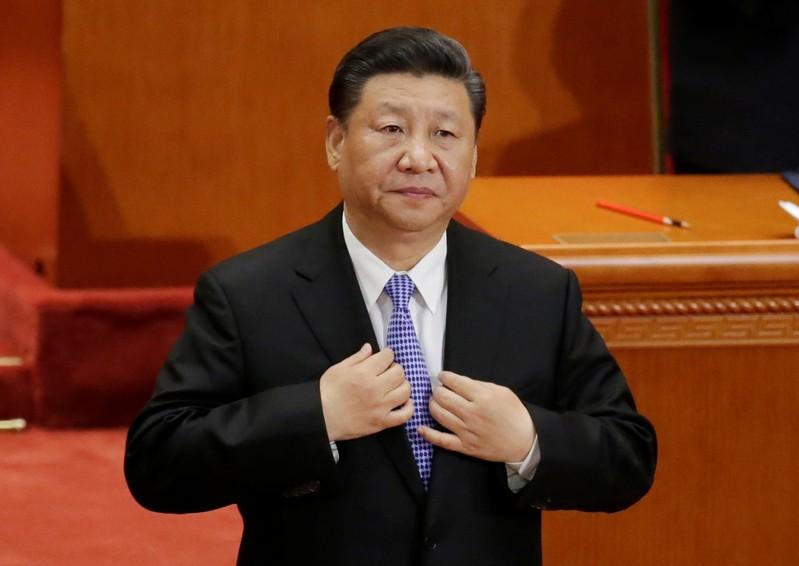 "China's top economic adviser, the vice versa, will likely be coming next week to keep up the conversations together with the President's economic group, and we'll continue to keep you posted as discussions are ongoing", she said.
Last week, a seven-member USA delegation returned to Washington and briefed Trump on their meeting.
Trump and Chinese President Xi Jinping discussed trade and North Korea in a phone call Tuesday.
Trump and Xi also discussed North Korea's nuclear program during their call, according to both the White House and Chinese state media.
"Trump affirmed his commitment to ensuring that the trade and investment relationship between the United States and China is balanced and benefits American businesses and workers", it said.
Ross was part of a US delegation led by Treasury Secretary Steven Mnuchin that met May 3-4 in Beijing with senior Chinese officials led by Vice Premier Liu He.
Xi said, "the teams of both sides can maintain communication and strive to find a solution to the problems that exist, so as to achieve mutually beneficial and win-win results". Last year Beijing backed a series of U.N. Security Council resolutions created to choke off funding for the weapons development.
Liu told American business leaders while visiting Washington earlier this year that he'd take steps to reform China's economy, according to a person familiar with the situation. As demonstrated by a report obtained by CNBC, the US asked the bulk of all China's shortage reduction come from buys of USA items - a concept Ross reiterated Thursday.
"Xi Jinping reiterated China's position on the Korean Peninsula issue and emphasised that China supports the U.S. and [North Korea] leaders' meetings", according to the state-owned China News Service.
The second Xi-Kim meeting in about 40 days came just weeks ahead of a planned summit between the US and North Korean leaders. "Bad news is we're pretty far apart at this point in time", he said.
"President Trump and President Xi agreed on the importance of continued implementation of sanctions on North Korea until it permanently dismantles its nuclear and missile programmes".