This came a day after 11 people were killed and many more injured in police firing on a protest against the expansion of the Vedanta Group's Sterlite Copper plant in the coastal town.
Enraged over Tuesday's killings, protesters took to streets and showered stones and brickbats at police, prompting security personnel to open fire at Anna Nagar.
The plant, about 600 kilometres (375 miles) south of Tamil Nadu's state capital Chennai, is now closed as Vedanta's Sterlite Copper subsidiary seeks a new licence so it can be expanded.
Following clashes with the protesters, the police lathi charged, fired tear gas and later fired bullets at the crowd.
As per news reports, a 22-year-old man named Kaliappan was killed in police firing in Thoothukudi.
As police opened fire to disperse the violent mob, 11 people were killed and scores of others were injured. Even after heavy police force was deployed in the region, protests and violence continued. It has the capacity to produce 4,00,000-tonne of copper cathode a year. Marumalarchi Dravida Munnetra Kazhagam founder Vaiko likened the incident to the British era Jallianwala Bagh massacre, while the Communist Party of India-Marxist's state unit demanded the chief minister's resignation.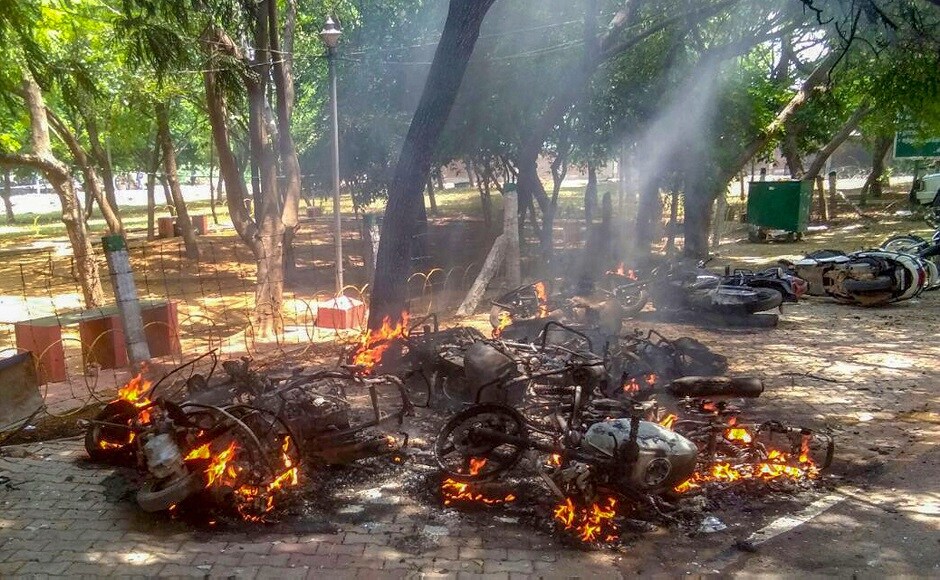 Police Firing at anti-sterlite protesters pre-planned?
Tamil Nadu is one of India's most industrialised states and similar protests over environmental concerns have turned deadly in the past, including in Tuticorin.
On the other hand, Kamal Haasan, who is now the chief of Makkal Needhi Maiam (MNM), met some of those injured during the violence at the General Hospital in Thoothukudi on Wednesday.
Police try to remove people protesting against the construction of a copper smelter by Vedanta Resources from the road, in Chennai, Tamil Nadu, India in this still image from May 23, 2018 video footage. "Who ordered the police firing on protesters?"
Rahul Gandhi, the national leader of the opposition Congress party, on Tuesday described the deaths as "a brutal example of state-sponsored terrorism".
"It is with great sorrow and regret that we witnessed today's incidents around the protest at Tuticorin", the firm said in a statement issued to media. Palaniswami announced a compensation of Rs 10 lakh to the families of each of the deceased, and ordered judicial inquiry into the violence.