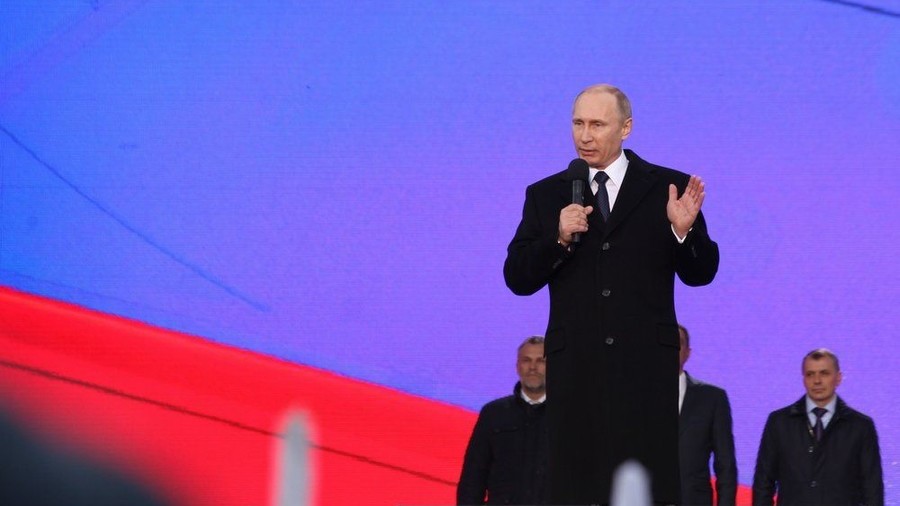 Thousands took part in the rally in Moscow's Pushkinskaya Square, where some protesters were detained by police and thrown into buses as the crowd chanted anti-Putin slogans.
According to OVD-Info, the most arrests, 600, were in Moscow.
"Before his detention, he briefly addressed supporters in central Moscow, leading them in chants of 'Down with the Tsar!".
"They are different people, with different views, but as a whole, they have thoughts and ideas about Russia's future that differ from that of Putin", Navalny said.
After the pro-Kremlin supporters clashed with Navalny supporters, the latter alleged that even the policemen dealt with them sternly, the report added. "Do you need a tsar?" he asked, eliciting a collective roar of "No!"
Putin won a landslide re-election victory in March, extending his grip over the world's largest country at least until 2024, making him the longest-lasting leader since Soviet dictator Josef Stalin who ruled for almost 30 years.
As Russian President Vladimir Putin's election was widely considered rigged, opposition activist Alexei Navalny, who was arrested on Saturday, has called on activists to continue protesting.
Video showed police carrying a struggling Navalny out of the square, holding him by the legs and arms.
Navalny, who has been jailed in the past for organising unauthorised rallies, had called for people critical of Putin's leadership to take to the streets in advance of the president's inauguration for a fourth term on Monday.
Opposition leader Alexei Navalny, an anti-corruption activist who was barred from running in the 2018 presidential election, was detained within minutes of showing up to the rally and dragged away by police. It said in a protest in Yakutsk in the far northeast, 75 were detained but all have since been released.
"I'm not actually very political as a person - I have no allegiance to any party - but fighting corruption is important", said a 26-year-old programmer at the Moscow rally who would only give his first name, Alexander.
Images from the Moscow protest showed pro-Kremlin Cossacks beating protesters with leather whips.
It was not clear Sunday how many remained in custody, although the presidential human rights council said about 80 percent of 658 detainees in Moscow had been released.
The question is whether those numbers would have been as high if Mr Navalny had accepted the Moscow authorities' offer to hold his protest at Sakharov Avenue.
The 65-year-old has governed Russian Federation for 18 years, serving six years as Prime Minister from 2008 to 2012 and the rest as President.
The authorities regard most of the protests as illegal, arguing their time and place was not agreed with them beforehand.