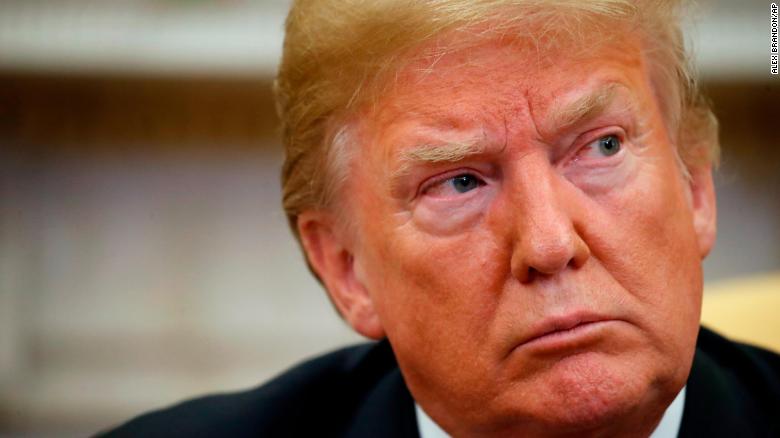 President Donald Trump's lawyer Rudy Giuliani claimed on Wednesday that special counsel Robert Mueller is trying to "frame" the president - but a former colleague of Giuliani demolished the baseless assertion Wednesday night on MSNBC.
Mr Giuliani underscored one of the main arguments in a newly unveiled letter sent by Mr Trump's lawyers to Mr Mueller back in January: A president can not be given a grand jury subpoena as part of the investigation into foreign meddling in the 2016 election. "And he has no need to do it, he's done nothing wrong", he stated.
He described the investigation by special counsel Robert Mueller into alleged Russian meddling as a "witch hunt".
Moscow officials have denied allegations of interference, calling the accusations groundless and absurd.
Both Mr Trump and Russian Federation have denied any collusion in the run-up to his shock election triumph. But if that changes and he one day pardons himself, this issue is likely to end up in front of the Supreme Court. The New York Times speculated it may mean that Trump could pardon himself.
Giuliani, who caused a media eruption this week by claiming that President Trump "probably" has the legal power to pardon himself but that such a move would be practically "unthinkable", suggested that Mueller's team may not even recognize its bias.
And Preet Bharara, who like Giuliani is a former NY prosecutor, agreed.
According to The Wall Street Journal, constitutional scholars say the question of the presidential self-pardon remains unresolved.
On NBC's "Meet the Press," Giuliani framed the pardon question as purely hypothetical and politically implausible.
But he said doing so would have "tough" political ramifications. Pardoning yourself is another.
Mr Giuliani suggested similar tactics should be used with the Palestinian Authority, which has cut off ties with the U.S. in protest over Mr Trump's decision to recognise contested Jerusalem as Israel's capital. "It's an abuse of the pardon power for the president to self-pardon".
The presidential pardon, a power outlined in the Constitution's Article II, Section 2, says the president "shall have power to grant reprieves and pardons for offenses against the United States, except in cases of impeachment". As early as last summer, as Mueller's probe proceeded, the president began quietly asking advisers about his power to pardon aides, family members and even himself. "The President is not saying he is going to pardon himself".
"We said, 'Well, we're not going to have a summit under those circumstances, '" Giuliani said.