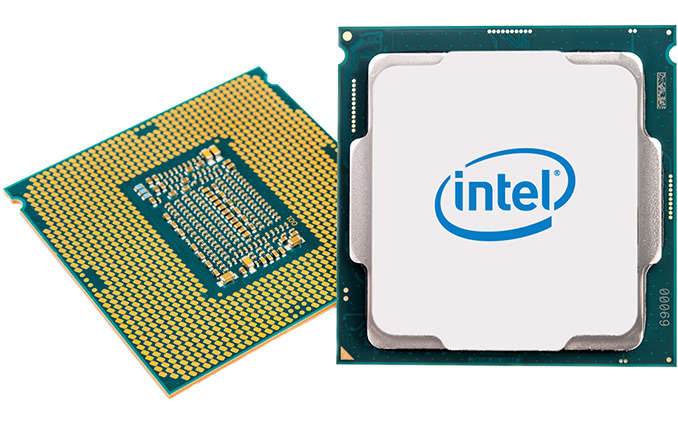 To mark the 40-year anniversary of the Intel 8086 that powered the first IBM PC, Intel has announced the Intel Core i7-8086K Limited Edition processor, its first CPU that can hit 5GHz in turbo mode. The chip manufacturer also announced plans to release a 28-core, 5GHz chip later in the year. The company says the six-core/12-thread CPU would be its first ever to reach a 5.0GHz turbo frequency without overclocking. As such, we can expect Intel will charge a hefty premium for its new 28-core models and employ some type of defeaturing, such as removing AVX-512, ECC, and multi-socket support to discourage the practice.
Intel's Computex presentation surprisingly included an apparently overclocked 28-core processor at an impressive 5.0 GHz, but as per usual for a tradeshow demo, the company didn't share many details.
The Core i7-8086K will be available to purchase from 12:01am PDT on June 8 (the actual 40th anniversary date), but you may not need to buy one.
Later this week you'll be able to register for your chance to win an i7-8086K, with registrations open for just 24 hours. The processors will ship on June 6.
Intel's Senior vice president and general manager of the Client Computing Group Gregory Bryant, detailed the company's upcoming innovations at their Computex 2018 keynote.
But the announcement that's getting most of the attention is Intel's high-end desktop processor (HEDT) that comes with an incredible 28 cores and 56 threads.
AMD is now offering CPUs with 16 cores and 32 threads on its Threadripper chips in comparison to the 18-core chip that Intel is offering on its Core i9 Extreme. One thing we don't know yet is how much the chip will cost, but it certainly won't be cheap. Both still use Intel's 14nm++ technology, and while Whiskey Lake will consume around 15 watts, Amber Lake's 4.5 watts is designed for ultra-low power devices.
However, Intels' competing products, rushed out after AMD revealed Threadripper past year, are around twice the price.