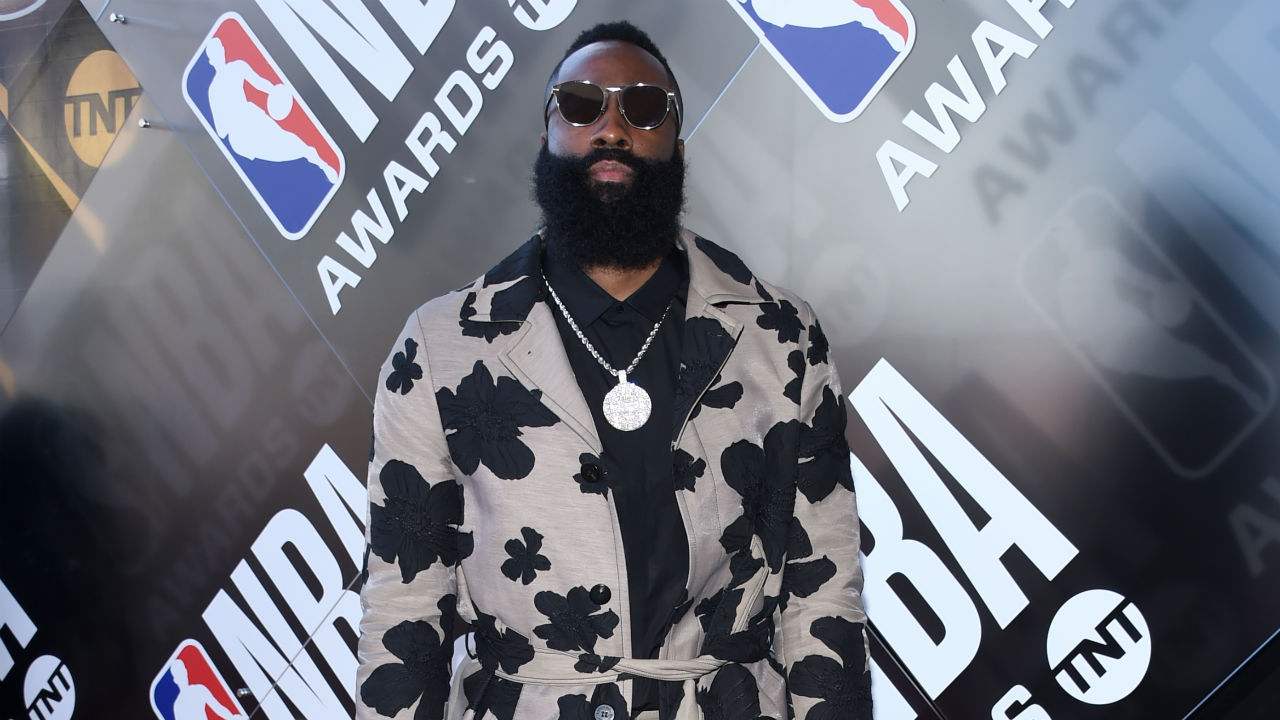 James Harden clinches his first NBA MVP award after it eluded him previous year.
The Beard is the NBA's best. However, Harden and the Rockets would also fall to eventual champion Golden State in a grueling 7-game series in the Western Conference Finals.
This performance comes just a few weeks after Travis brought out the newly-announced MVP, James Harden, out on stage at Governors Ball to rock out with him.
Proving that he's an elite scorer, the 28-year-old also topped the list of most numbers of three-pointers made (265) and 50-point games (four).
Harden averaged 30.4 points, 5.4 rebounds and 8.8 assists and led the Rockets to a franchise-record 65 victories.
It was indeed James Harden's year.
Harden becomes the third Rocket ever to win the award, joining Moses Malone (1978-79 and 1981-82) and Hakeem Olajuwon (1993-94). Harden will look to defend the award next season.
Utah Jazz center Rudy Gobert won the NBA's Defensive Player of the Year award, beating out Anthony Davis of the Pelicans and Joel Embiid of the 76ers.
Dwane Casey was crowned Coach of the Year after guiding the Toronto Raptors to first place in the Eastern Conference. "Do I want to do this again?'" Casey said. Casey beat out Boston Celtics coach Brad Stevens and Jazz coach Quin Snyder for the honor. Guard Victor Oladipo of the Indiana Pacers earned Most Improved Player. Casey coached the East in the All-Star Game for the first time. Former NBA player Dikembe Mutombo received the Sager Strong Award, named for the late Turner Sports broadcaster. Before Thunder star Russell Westbrook averaged a triple-double in the past two seasons, Robertson was the most recent player to average a triple-double - in the 1961-62 season.