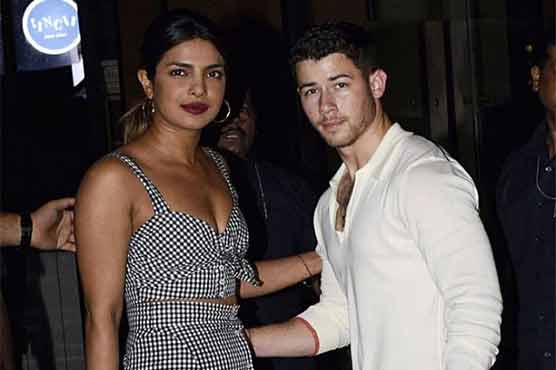 Priyanka Chopra and Nick Jonas are vacationing together in Goa and their fans are left wondering which of the rumours about their relationship will eventually come true. It's beginning to look like we might have another celebrity wedding this year!
According to Filmfare magazine, the couple is all set to get engaged by next month.
Nick is a full decade younger than the 35-year-old former Miss World victor. Apparently, Nick's India trip was also planned by Priyanka so that he can meet her family.
The couple then took off to Goa with Priyanka's close friends and cousin, Parineeti Chopra. They decided on the engagement after the dinner.
Recently, in an interview with the DNA, Priyanka's mother said, "We just went out for dinner where Nick was present". But it was a large group.
When asked about her views on him, she added that this was the first time that she had met the American singer and it is too early to form an opinion.
Sources have also revealed that the youngest of the Nicks is willing to settle down for good with Bollywood superstar Priyanka only.
While the relationship rumours about the duo starting doing rounds after they arrived last year's Met Gala in Ralph Lauren ensemble, the reports got confirmed after the duo were spotted together at the Memorial Day followed by their multiple dates and public appearances that followed. Earlier, Priyanka attended Nick's cousin's wedding earlier this month and spent some time with his family.