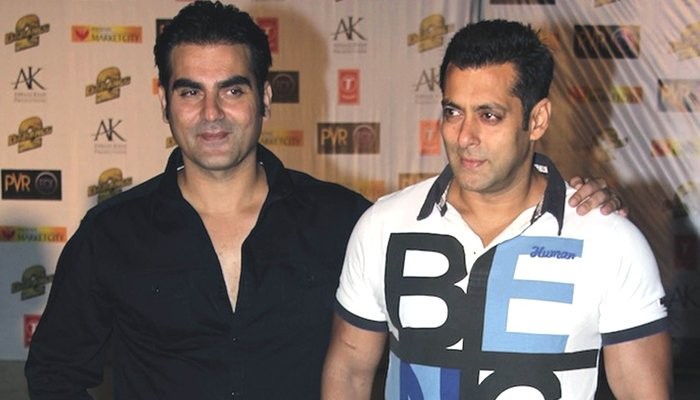 Bollywood actor Arbaaz Khan was reportedly summoned by the Thane police for questioning in regards to a betting probe into the Indian Premier League (IPL), according to a TV report.
Media reports said Arbaaz´s name surfaced in an investigation into high-profile bookie Sonu Jalan, who is said to run an global gambling operation stretching from India to the Middle East. According to police, a software called "Bet and Take", which was being used by the bookies to place bets nationally and internationally, was provided by Jalan. Arbaaz has been asked to record his statement by the anti-extortion cell of Thane crime branch.
Jalan is allegedly linked with underworld don Dawood Ibrahim. He was arrested by Mumbai Police in 2012 for betting on IPL matches and released on bail.
"Jalan had placed bets on behalf of the actor on an online betting system".
While more details are awaited, Twitter started trolling the actor.
Arbaaz, brother of superstar Salman Khan, has been asked to appear before the Thane Anti Extortion Cell on Saturday. When Salim was further questioned about Arbaaz's pictures with Sonu Jalan, Salim retorted saying, "I don't know about anything related to this and please refrain from calling here again". "We found the book during a search at his home", Police said.
"During the investigation, it was found that Arbaaz was being threatened by Jalan as he had lost money on one of the matches", said Pradeep Sharma.
Jalan has also told interrogators about 2 matches being fixed by him with the help of his other associates, said the Times Now report. Jalan reportedly worked for a bookie who goes by the name "Junior Kolkata".