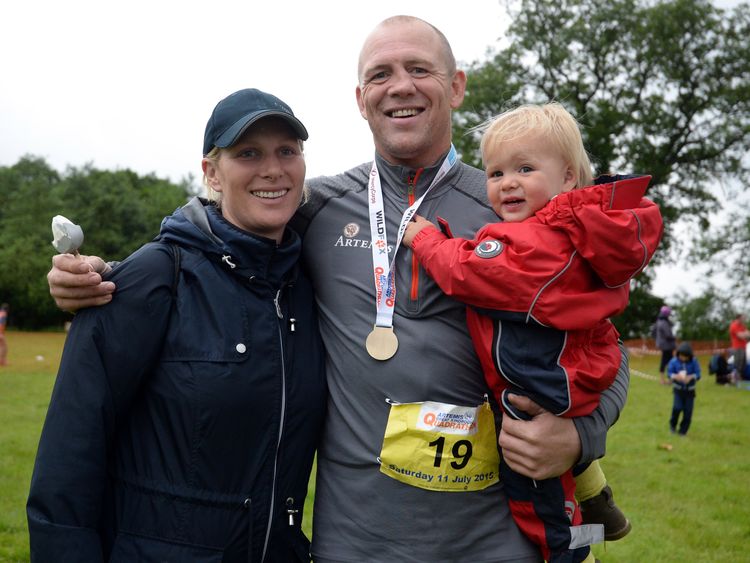 Lena's (pronounced Lay-na) middle name pays tribute to Zara's grandmother.
Nine days after welcoming their second daughter, Zara Tindall and her husband Mike have finally announced the name of their newborn and it's GORGEOUS!
She is 19th in line to the throne.
A spokeswoman for the couple said: "The name is Lena Elizabeth Tindall".
The rep confirmed that the name doesn't hold a particular signficance, but was "just a name they liked".
Zara also has a close relationship with Prince George and was reported to be teaching him to ride a horse earlier this year so she clearly spends a lot of time with Kate and the children.
Congrats to the happy couple on the wonderful new addition to the family.
In 2014, Mike Tindall unveiled Mia's name via his Twitter account, saying: "For everyone who has asked what our daughters name, it's Mia Grace Tindall".
The Tindalls are said to be adapting well to life as a family of four. She's an accomplished equestrian who won a silver medal at the London Olympics in 2012. It comes after Zara suffered a miscarriage in 2016. And Elizabeth was chosen as a nod to the child's great-grandmother, the queen.
And Lena is not the first of the Queen's great-grandchildren to honour the monarch.
Though Zara is the daughter of Princess Anne, The Queen's only daughter, her father Captain Mark Phillips declined a royal peerage upon his marriage, and the princess famously refused Her Majesty's offer to extend the title of Princess to Zara.