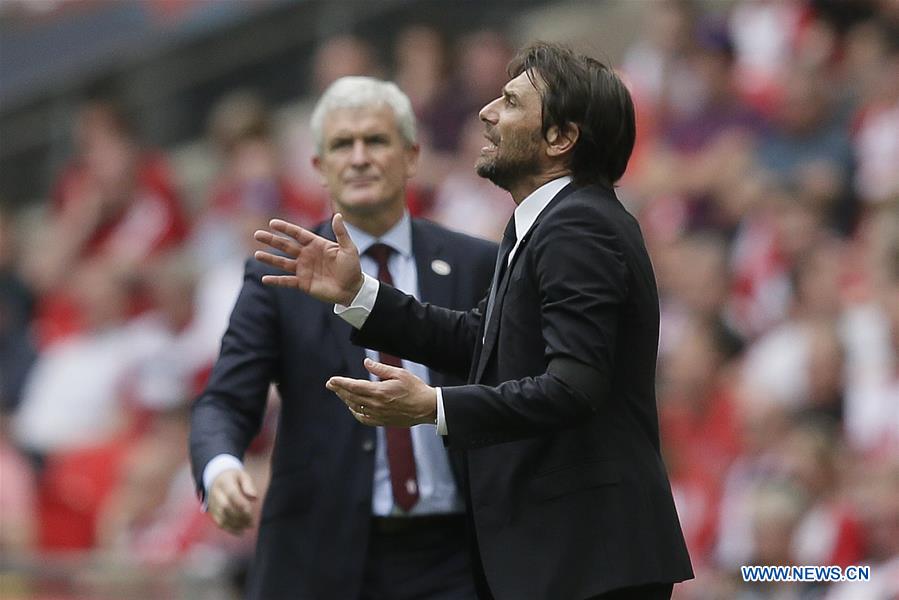 The managerial saga has dragged on and on over the course of the summer, with Chelsea players left in confusion having already returned to their Cobham training ground for pre-season training.
Conte was expected to be fired at the end of last term, in which the Blues surrendered their Premier League title with a limp fifth-place finish, although they did win the FA Cup.
There have been plenty of reports that have linked Conte being sacked from Chelsea this summer with a number of different managers set to take up the potential job if a vacancy arises.
Chelsea plan to replace Conte with Maurizio Sarri and have been in talks to extricate the 59-year-old from his contractual obligation to Napoli for more than a month, but the situation remains unresolved.
Sarri guided Napoli to a 2 place finish in the Serie A last season nearly winning the Italian title but the Partenopei replaced him with Carlo Ancelotti.
Conte is also holding out for his £9m and intends to work his a year ago of his contract unless he gets it, having not had any concrete offers from other clubs and after turning down Italy's interest in re-appointing him.
Meanwhile, Chelsea are struggling to agree a compensation package with current manager Antonio Conte - who is said to have been absent from training at Cobham this week.
The prolonged uncertainty surrounding Conte and Sarri has had a paralysing effect on Chelsea's transfer plans in a window already complicated by the World Cup and compressed by the Premier League's earlier deadline, set for August 9.