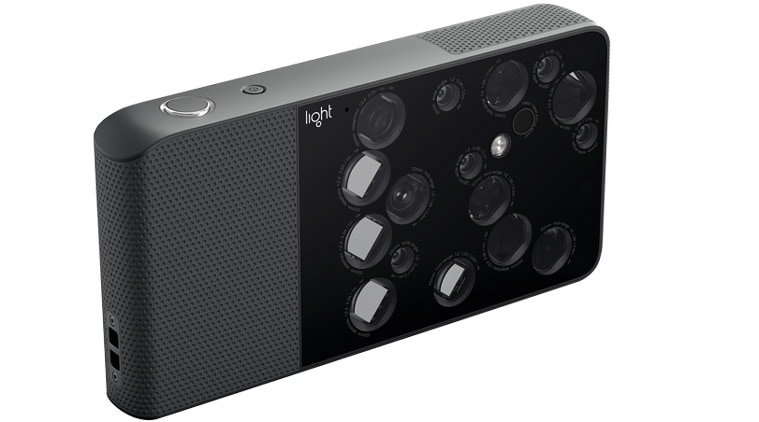 Unfortunately addtional details about the Light phone are unavailable.
The company informed that its phone configuration can capture 64-megapixel shots, deliver better performance in low-light along with sophisticated depth effects.
Light is the company behind the impress looking L16 camera which already manages to squeeze no fewer than 16 lenses into a device that can be slid into your pocket.
However, based on the report, Light are planning to partner with and augment an established smartphone brand in the same way that Leica have with Huawei and HMD Global's Nokia have with Ziess Optics.
Light is working on a 9 camera lens smartphone that could launch this year.
The device is not much thicker than an iPhone X and uses internal processing to stick the photo together.
The Post reports that the phone will have between five and nine rear camera lenses, not unlike Light's L16 camera, which has 16 camera lenses. The camera is priced $1,950 and configured to provide a substantial 52MP resolution. Now the same technology is being planned to be incorporated into a smartphone.
Light, the company behind the wild L16 camera, is building a smartphone equipped with multiple cameras.
Imagine a smartphone sporting as many as nine cameras. The idea was to get the quality you'd expect from a DSLR, not by making sensors bigger, but by increasing the number of them. According to the rumored information, V40 will feature a dual front camera and triple lenses at the back. The L16 uses 16 lenses to capture 52MP pictures and it looks as portable as something bearing a massive amount of hardware could look - the device can apparently fit into a pocket easily.