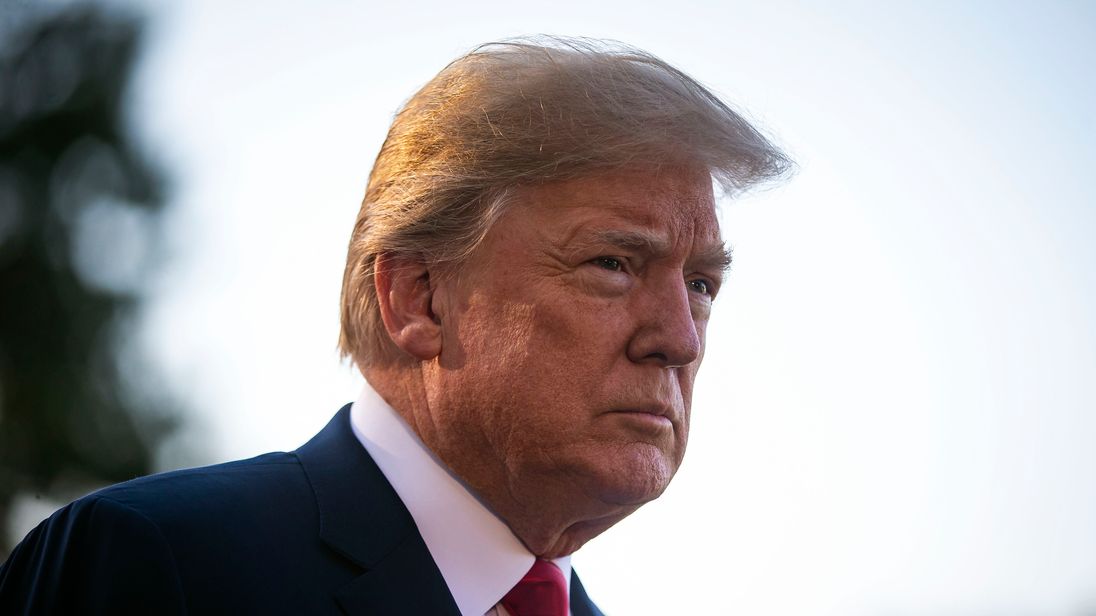 He told The Sun newspaper before his arrival that he was looking forward to the visit, complimenting the queen and marveling at the lack of controversy associated with her over the years. Trump's comments mirror criticism from the likes of former UKIP leader Nigel Farage who has warned that European rules prevent the United Kingdom from running its own trade policy.
"He did that with Theresa May at Chequers, motioning her through her own door first". That will be up to her to say.
London Mayor Sadiq Khan has branded US President Donald Trump's linking of rising crime rates in the capital to African immigrants as "preposterous".
Ahead of the tea, Trump complimented the Queen in the Sun, "I think she represents her country so well".
Earlier in the day, President Trump met with U.K. Prime Minister Theresa May for a politically charged one-on-one. They observed a military display, then went inside for a private tea. The president was expected to stay the weekend in Scotland at his Turnberry golf property.
The event saw organizers of the stunt wearing red boiler suits and red baseball caps emblazoned with "TRUMP BABYSITTER" and handing over stickers that read "make racists unwelcome again".
Mr Trump was pictured grinning broadly, next to the head of state in the castle's Grand Corridor, outside the Oak Room, with first lady Melania Trump on the other side of the royal host.
In 2008, when then USA president George W Bush had tea with the monarch at Windsor, he enjoyed a traditional English afternoon spread of tea, small sandwiches and cakes in the White Drawing Room.
During an interview with The Sun, Trump personally blamed Mr Khan for failing to stand up to terrorists. He's a wannabe dictator. "I think you're doing an wonderful job".
"He is destroying all the norms of what used to be a great democracy in America and so I'm really concerned about my country and I'm here now and so this is where I have the chance to protest him".
Mr Trump's criticism followed Mr Khan refused to block protestors from flying a giant inflatable "Baby Trump" outside parliament on Friday. "If signing up to the Trump worldview is the price of a deal, it's not worth paying", said one MP in May's party.