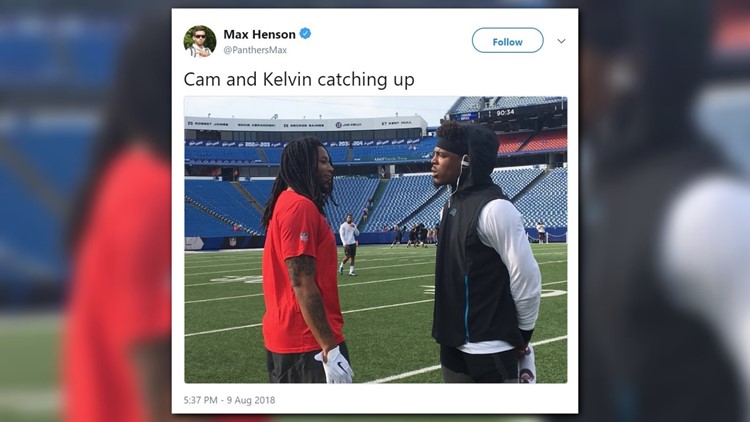 When Benjamin left Newton hanging, Newton asked for privacy and had an apparent argument with his former teammate. That may not be the case anymore, as Newton didn't seem able to say what he wanted when approaching Benjamin in-person. Benjamin was traded to Buffalo during the season past year. The receiver's numbers didn't improve after being thrown into a passing game that ranked 20th in the National Football League last season, finishing his first campaign with the Bills with 217 yards on 16 catches with one touchdown and two games missed with a torn meniscus. The inaccuracy knock is, well, accurate, as Newton has completed a mediocre 58.5 percent of his throws, often struggling on intermediate attempts.
Benjamin had been pretty critical of the Panthers star in a recent interview.
In brief action Thursday for both players, Newton went 6-for-9 passing for 84 yards, while Benjamin caught four passes for 59 yards, including a 28-yard touchdown. The Panthers are 5-2 SU and 4-2-1 ATS over their last seven preseason road games according to the OddsShark NFL Database.
So who is right?
Newton however finished with the MVP award during the 2015 season when Benjamin wasn't playing. Still, Benjamin should keep his comments in check, and Newton shouldn't waste time trying to shake a hand that dropped so many catchable balls over the years.