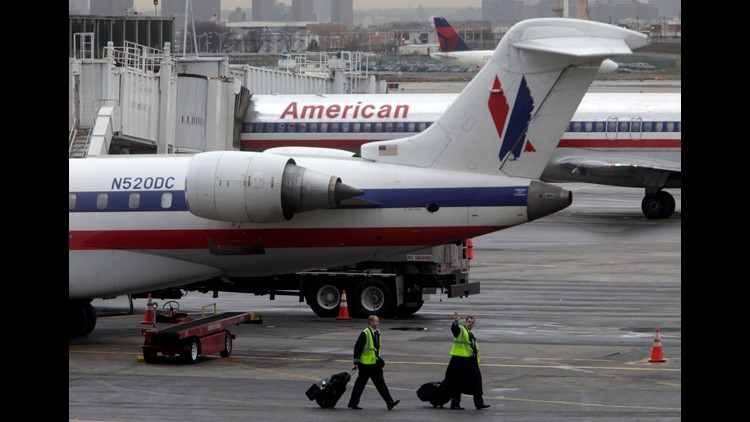 A dead fetus reportedly was found Tuesday morning onboard an out-of-service American Airlines plane in New York City.
Authorities in NY are investigating after a fetus was found in a toilet aboard an American Airlines flight at La Guardia Airport early Tuesday morning.
The disturbing discovery was made in the bathroom of an American Airlines plane that had landed Monday night in New York City from Charlotte, North Carolina.
It was parked by a hangar when the fetus was found, and later moved inside the building for further investigation to take place.
Details will not be released until after the investigation is complete, the statement said. That activity caused some brief delays pushing back other aircraft. The cleaning crew immediately told a supervisor, who then informed Port Authority police.
"Absolutely disturbing", said one person at LaGuardia.
The Queens district attorney's office is investigating.
In a separate incident on the other side of the world, a dead baby was found in the toilet of an AirAsia flight in India late last month. Abandoned fetus on a flight?