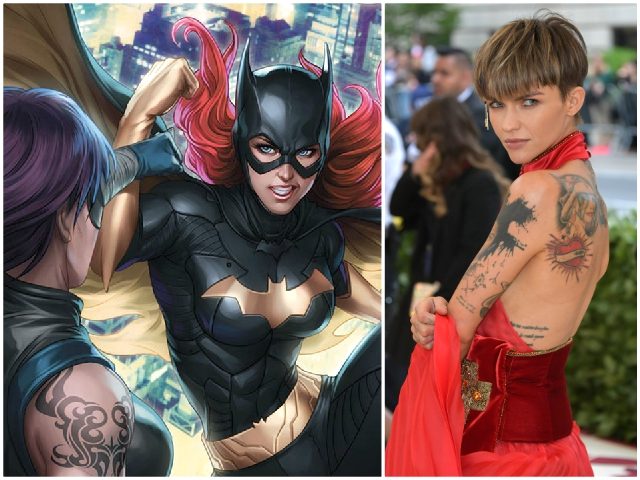 As TVLine reported, producers were seeking an out lesbian actress to play the role, and they succeeded; Rose came out as a lesbian at the age of 12.
Having a Batwoman series will be great for representation on TV since she is an out lesbian "and [a] highly trained street fighter". Striking fear into the criminals she fights, Kate is someone who must also fight the complications of living a double life, both as a citizen and hero of Gotham. She's even served as the primary featured hero for Gotham City in Detective Comics while Batman wasnt in the picture. Rose, who is a lesbian and identifies as genderfluid, will make her much-anticipated debut as Batwoman this fall during the CW's annual four-way Arrowverse crossover event. Should that introduction prove successful, and should the character prove popular with the fandom, it's a good bet that the Batwoman series will get the green light for its targeted 2019-20 season.
Ruby Rose has revealed that she been cast as Batwoman for an upcoming TV series in which the superhero will be the first openly lesbian hero on screens.
Plans to introduce Batwoman in the Arrowverse were first revealed back in May, with reports of a Batwoman series following in July.
Rose also shared the casting news to her fans on Instagram, writing, "The Bat is out of the bag and I am beyond thrilled and honored".
"Ruby Rose is Batwoman, coming to The CW's crossover event this December!" The CW - the USA network where DC's shows air - have one in development. In an effort to quell parents concerns at the time, DC Comics created Batwoman. Greg Berlanti and Sarah Schechter will also executive produce via Berlanti Productions. She went from being used to stifle the fears of gay characters in comics, to being the face of the LGBT movement at DC. And she's been on a roll ever since, appearing as badass assassins in John Wick: Chapter 2 and xXx: The Return of Xander Cage, and as a scene-stealing rock singer in Pitch Perfect 3.