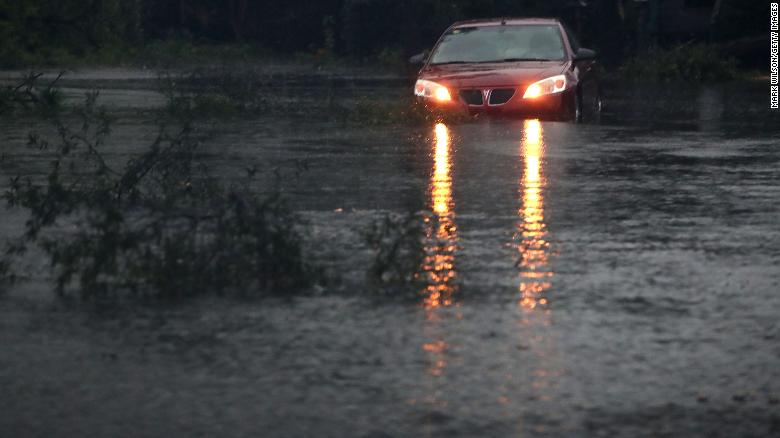 Two female mental patients chained in the back of a county sheriff's van drowned when the vehicle in which they were traveling was overcome by floodwaters, police said. They remained in the van as of early Wednesday, and Marion County Coroner Jerry Richardson said authorities would not be able to retrieve their bodies until at least noon.
Deputies with the Horry County Sheriff's Office were transporting the two women, who have not been identified, to another facility on Highway 76 when they hit rapidly rising floodwaters, Sheriff Phillip Thompson said in a statement.
According to the sheriff's office, the two detainees were being transferred from Waccamaw Mental Health in Myrtle Beach and McLeod Loris Hospital in Loris to McLeod Behavioral Health in Darlington, S.C.
Rescue teams were able to save the deputies from the van's roof, but they could not pull the vehicle from the water because it was too unsafe, according to the release.
"Once those orders are issued, we don't place those people in a detention centre", Thompson said.
Green's mother declined to speak to a reporter Wednesday but said, "It's just a tragedy".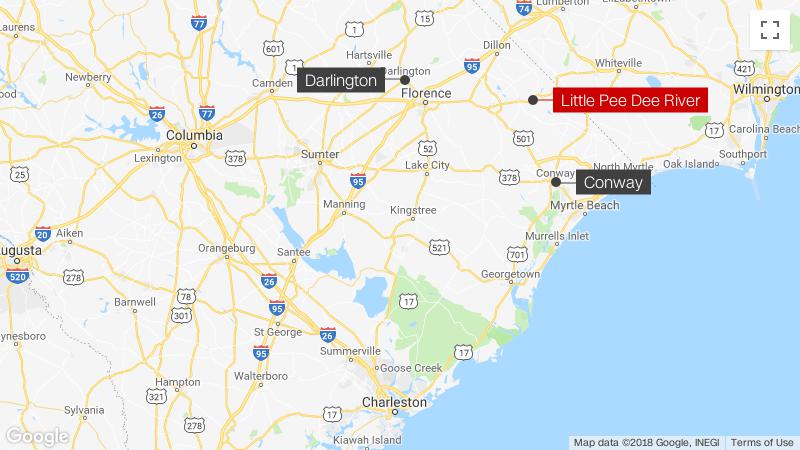 2 'detainees' drown as van swept into floodwaters
Their names also yielded no records in the Horry County jail and court index systems.
"It can be assumed he did" drive around a barricade, Sheriff Phillip Thompson said, adding that investigators want to know why the deputies made a decision to disregard the safety measure. The women will be taken to Medical University of SC in Charleston for autopsies. 'Just like you, we have questions we want answered'.
"I know for many people this feels like a nightmare that just won't end", he said. "We are fully cooperating with the State Law Enforcement Division to support their investigation of this event". "The two inmates are in the back of the van - are still in the van - and they're talking, and they're working on getting them out now".
A spokesman for the department added: 'In the past, it's been safer to leave them there'.
According to information from SCDOT's Twitter, I-95 is being closed at mile marker 175 in both directions due to high water levels at the bridges crossing the Great Pee Dee River. This incident is being investigated by the State Law Enforcement Division (SLED). Two individuals being transported by our HCSO van were involved in a high-water incident and died.
At the time of writing, the van is still in the water.