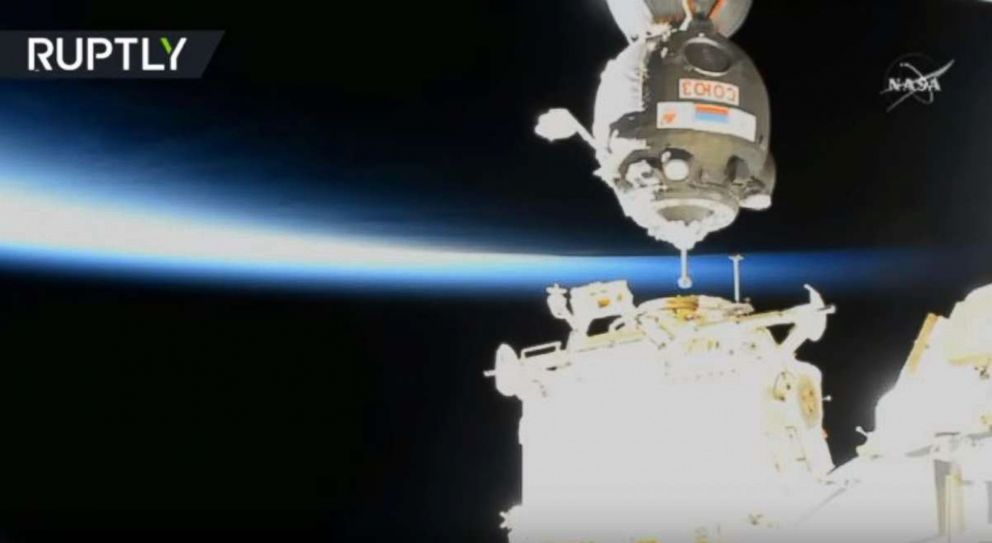 Upon finding the source of the leak, a two millimeter (0.08 inch) hole in the orbital compartment of the Soyuz MS-09, astronaut Alexander Gerst from the European Space Agency plugged it with his thumb.
The Soyuz capsule that was leaking, one of the two at the station, arrived at the lab in June, carrying three astronauts. Instead of carrying out an inspection of the station, the controllers advised the crew to go to bed, as there were no signs of any immediate danger.
To slow the leak, the crew used Kapton, a kind of industrial strength "space tape" that remains stable across extreme temperatures.
This morning the crew gathered in the Russian segment of the Space Station before searching for the cause of the pressure change.
Mission Control outside Moscow told the astronauts to let the sealant dry overnight and that more leak checks would be conducted Friday. The makeshift repairs seem to have stabilized the situation, at least for now, officials said. Apart from those two, collisions with other spacecraft during docking, fires aboard the station, and toxic spills are some of the more unsafe things looming over ISS astronauts.
As it turns out, a tiny meteorite is thought to have struck the space station, leaving a small hole in one of the modules. Astronauts were asleep at the time and woke up to a less than optimal air pressure level in the ISS and were immediately sent searching for the leak.
NASA insisted that the crew was never in any danger, although flight controllers are still monitoring pressure trends inside the space station to confirm the effectiveness of the fix.
The hole is actually located on a part of the space craft which doesn't actually return to Earth, so they couldn't bring it down to fix and send back up. The air pressure level was restored at the station, while the cosmonauts monitored the crack in the Soyuz every hour to avoid further leakage.
The "micro fracture" believed to be around 2mm wide in the $150 billion (£115 billion) space station was discovered after astronauts noticed a drop in pressure.