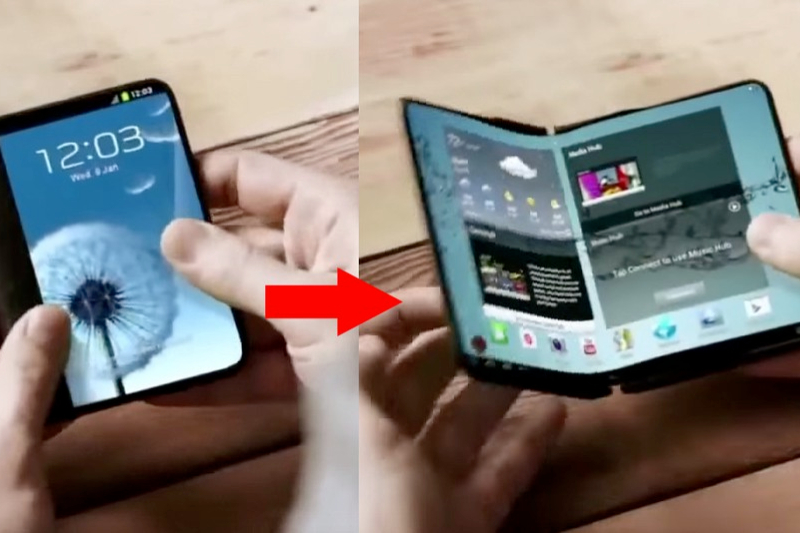 Koh did not reveal how the foldable-screen handset would work but stated that the device would have a unique functionality and that Samsung would differentiate it from a tablet once it was unfolded.
Samsung CEO DJ Koh has confirmed they are nearly done with the ambitious new foldable phone it has been working on for some time now. The news was confirmed by the CEO of Samsung's mobile division during an interview with CNBC.
In July, Samsung announced that its recently developed flexible and unbreakable OLED-smartphone panel had received certification from the US-based global safety consulting and certification company, Underwriters Laboratories (UL). According to CNBC, sales fell 20% year-on-year in the second quarter of 2018.
However, he said, a foldable phone would need a clear objective before the company released one. Samsung (among others) has been dealing with such a gadget, and we may see it this year as of now. Koh hinted that we will learn more about the device later this year at the Samsung Developer Conference in November.
Samsung has tipped that it may now be ready to outshine Apple's iPhone XS and iPhone XS Plus later this year as it prepping up to introduce a Galaxy X foldable phone in the market. When folded, the exterior of the phone is said to offer a small display bar on the front and cameras in the back, with an all-screen design when opened up. "When you need to browse or see something, then you may need to unfold it", he said.
"Even unfolded, what kind of benefit does that give compared to the tablet?" he said. In that light, he says each device, feature, and innovation should have a meaningful objective.
At the same time, Chinese players Huawei, Oppo, Vivo and Xiaomi are all delivering high-spec devices at cheaper prices, which is putting pressure on Samsung in a segment of the market that it used to dominate. GSM Arena noted that if the South Korean tech giant goes down that road, it will likely unveil the phone with a 32 MP + 8 MP + 5 MP configuration.