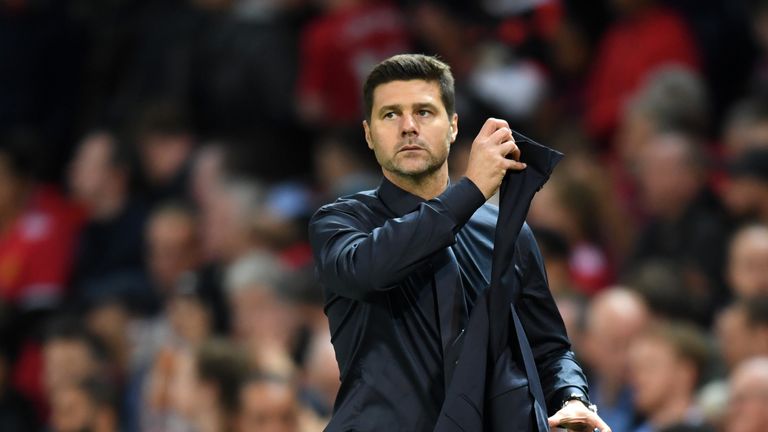 Watford have had an unbelievable start to the season but it was yet to be seen how they fared against one of the top six sides, and this win against Tottenham shows they're capable of competing.
Abdoulaye Doucoure's own goal eight minutes into the second half appeared to set Spurs on their way to a fourth consecutive win.
Spurs arrived in Hertfordshire off the back of an emphatic 3-0 victory over Manchester United at Old Trafford.
From that point forward, Watford was on the front foot and nothing Mauricio Pochettino pulled off his incredibly thin bench made any difference.
"We need to show more respect to this competition, we need to compete much, much better".
While Deeney was not as scathing of Spurs as he was of their arch-rivals last season, he did take a swipe at their struggles to handle Watford's powerful game, saying Pochettino's side "didn't like it up 'em". It's not going to be easy for the South Korean to come back into the squad with Lucas on this kind of form, and it looks like we're yet to see the best from the Spurs no. 27. "If you want to be a contender and to be on top you can not concede from this type of action". This is good to compare, some people talk about perceptions but the reality was on the pitch. If you want to be a contender - I am the first person guilty of everything - it is so hard to understand, because I thought we controlled the game in the first 45 minutes.
"We're very disappointed", the Denmark worldwide told the club's official website. That is very painful but I am not upset.
"But you probably need three or four players who can come in for suspensions, injuries or lack of form".
Under the system introduced by the FA this season, managers and coaches who receive four Stage 1 warnings during a season will receive an automatic one-game touchline ban.
"Even when the other team scores we want to fight back to take the points and that shows the character of this team". "It's a time now when it's coming that we create a team and I think that's what the club is doing here - trying to create a team - and, step by step, it's coming". "We need to keep going".