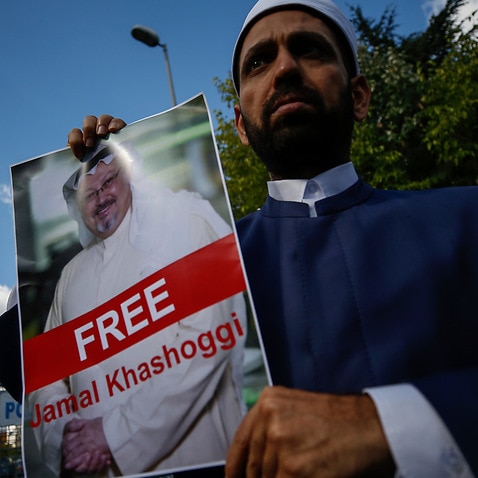 Most worldwide media organisations underlined that the last aired report featuring Marinova was an interview on her new TV show, Detector, where her colleague interviewed Romanian investigative journalist Atila Biro from Rise project and his Bulgarian colleague Dimitar Stoyanov from Bivol, regarding alleged large-scale fraud linked to the misuse of European Union funds by the infrastructure company GP Group.
TVN said in a statement that their team was suffering "great pain and insurmountable grief" at the death of their colleague.
A Bulgarian television journalist was suffocated and beaten to death, prosecutors say, in a case which has sparked worldwide condemnation.
"The country has a bad image with regard to press freedom, but it's possible that there is no link to this case", said Svetoslav Terziev, opposition media analyst who also teaches journalism.
Last month, the two reporters had been detained by Bulgarian police.
Chief Public Prosecutor Sotir Tsatsarov, on a trip to Ruse, said authorities had no new leads on a motive.
He said his site had received "operational information that hits against our journalists working on this story are being discussed and prepared".
Marinova died "of combined trauma to her head and asphyxiation", he said.
A journalists' group has called for an investigation into the "brutal" slaying of a Bulgarian television reporter and presenter, but warned against speculating about the motive for her killing.
Marinova was planning to investigate corruption of European Union funds shortly before she was murdered, Bulgarian officials told ABC News.
Reporters Without Borders, which ranked Bulgaria 111 out of 180 countries in its world press freedom index this year, called for an urgent investigation into the murder.
It comes after Daphne Caruana Galizia, an investigative journalist from Malta, was killed in October a year ago after a bomb blew up her auto and Slovak journalist Jan Kuciak was shot dead in February.
Harlem Desir, the media freedom representative for the Organization for Security and Cooperation in Europe, demanded a "full and thorough investigation" of Marinova's slaying. "It was meant to serve as an example, something like a warning", Asen Yordanov, the owner of Bulgarian news website Bivol.bg, which had worked with her on the European Union fraud report, told the AFP news agency.
"We are shocked and saddened by the horrific murder of journalist Viktoria Marinova".
Bulgarian journalists at Zov News and the Bivol website were investigating a drug-trafficking ring suspected of having links to police when they uncovered the alleged plan to murder Ezekiev, who publishes Zov News.
In February, Slovakian journalist Jan Kuciak and his girlfriend Martina Kusnirova were shot dead. Swedish freelance journalist Kim Wall was murdered in a gruesome case in Denmark previous year by Danish inventor Peter Madsen.
Marinova is the third journalist to be killed in Europe this year. He declined to answer reporters' question about whether there was signs she had been sexually assaulted.
Jourova and MEPs have visited Malta and Slovakia to keep an eye on police enquiries, but no one has been brought to justice yet.