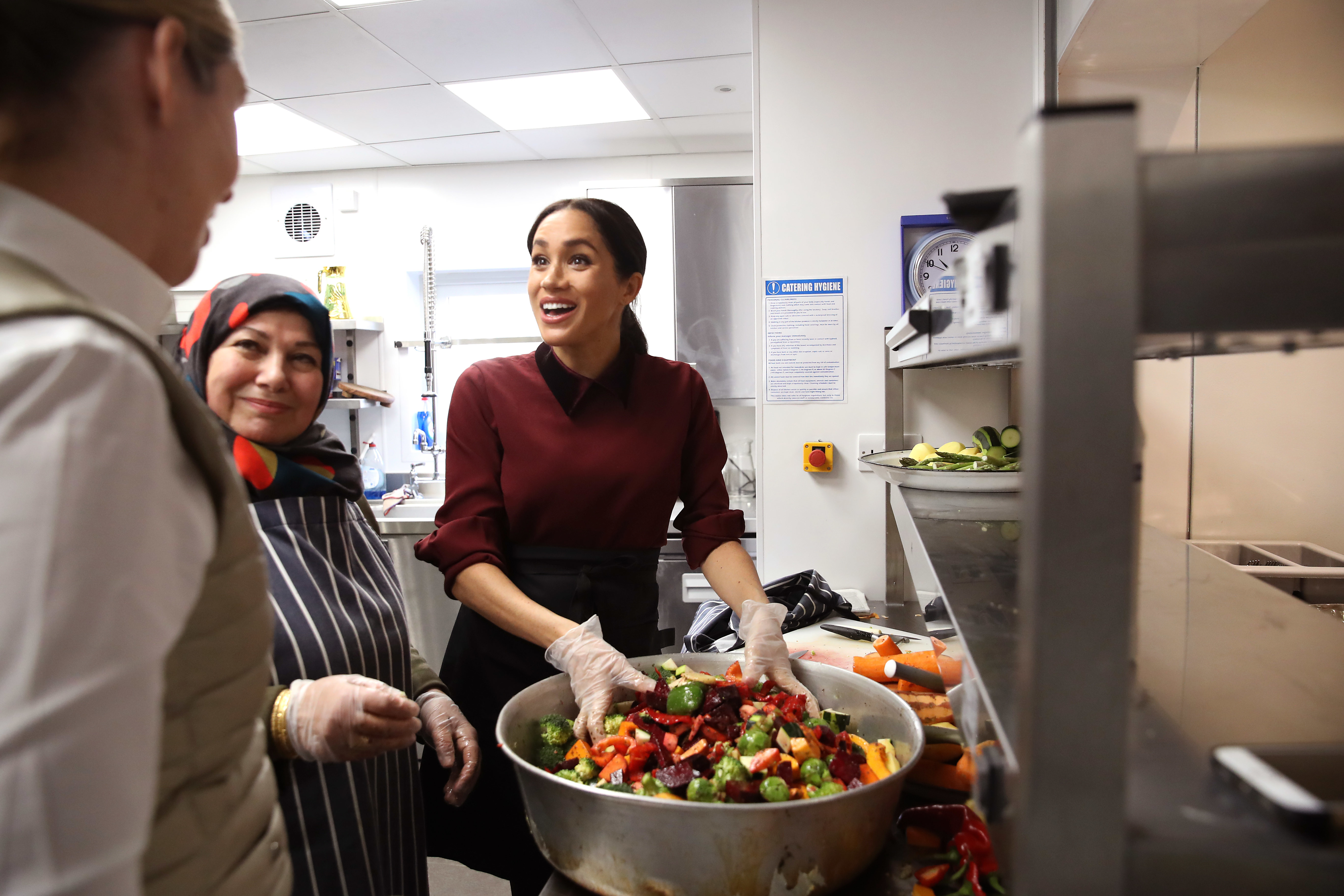 The Duchess of Sussex returned to a community kitchen in west London on Wednesday (local time) to see first-hand the progress made since a Grenfell charity cookbook came out.
This time, the Duchess abandoned all formality by hugging just about everyone while seeing how funds can be raised.
The pregnant 37-year-old royal penned a forward for the cookbook and promoted it as her first solo initiative as a royal.
Glancing at Meghan's baby bump, she gripped the Duchess" hands and told her: "I'm so happy'.
The Duchess of Sussex is supporting a new charity cookbook, "Together: Our Community Cookbook", which celebrates the power of cooking to bring communities together. The mother-to-be was dressed to impress for the occasion in a coordinated coat and dress before the foodie rolled up her sleeves to help out in the kitchen. See all the photos from her sweet meeting with these inspirational women ahead.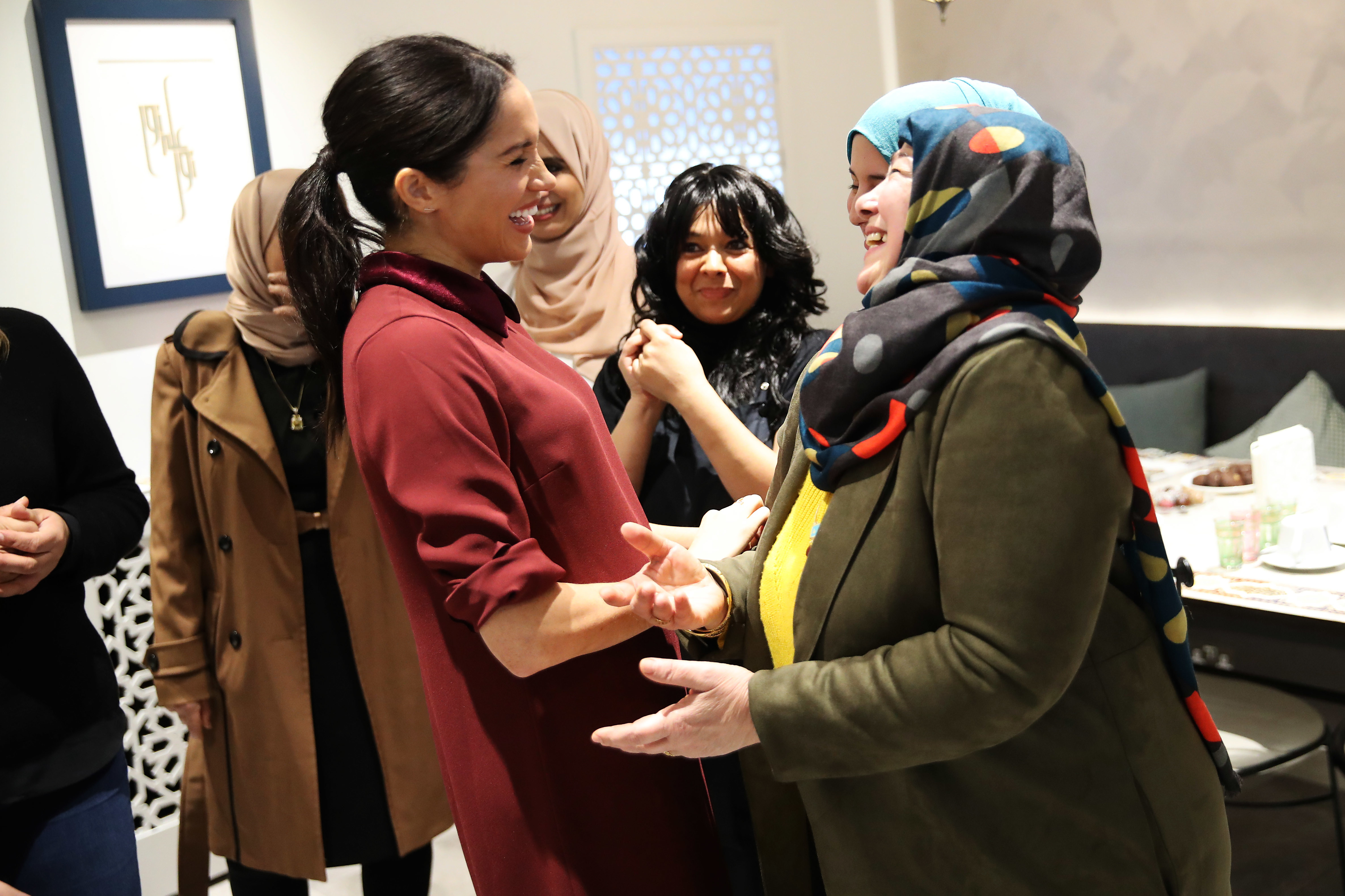 Meghan visited to see how the funds raised are making a difference
She turned to fast fashion favorite Club Monaco for a $228 long-sleeved dress and a matching coat that's on sale for $350. For the official visit Meghan Markle well-chosen outfit.
Meghan, who suggested the idea of a fundraising cookbook when she first met the women, has previously described it as a "tremendous labour of love".
It features more than 50 recipes from women whose community was devastated by the fire, which claimed the lives of 72 people.
The book took the number one spot on Amazon within hours of being unveiled two months ago and has since sold almost 40,000 copies in the United Kingdom alone, raising £210,000. On a personal level, I feel so proud to live in a city that can have so much diversity.
"The women are now able to use the kitchen seven days a week, and have been empowered to gain qualifications and start their own new projects helping others in their community to benefit from the kitchen", the palace added. She's part of the group, " Sufyaan said.