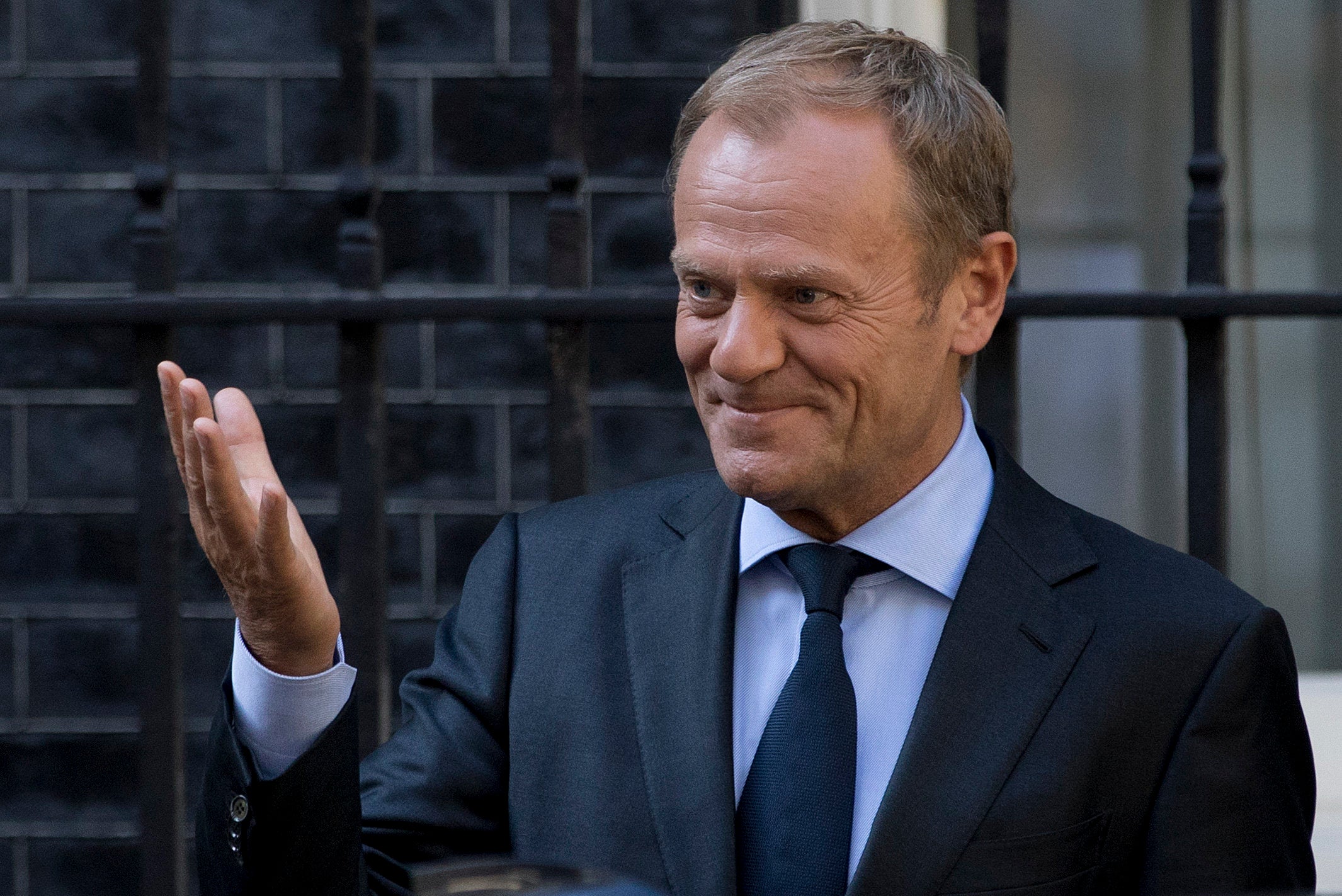 Last night a leaked letter from Mrs May suggested a Brussels plan to put a customs border in the Irish Sea if there is no Brexit agreement will be included in a divorce deal.
Mr Varadkar made his remarks at a press conference after today's British-Irish Council meeting on the Isle of Man.
Culture minister Jeremy Wright's comments come after Prime Minister Theresa May's Westminster allies threatened to pull support for an agreement if Northern Ireland were separated from the United Kingdom via a customs border down the Irish sea.
DUP leader Arlene Foster said the Prime Minister appeared "wedded to the idea of a border down the Irish Sea" despite Downing Street's repeated assurances to the contrary.
Earlier, Taoiseach Leo Varadkar said he still believes a Brexit deal can be done in the coming weeks but warned that "lots of things can go wrong".
"The PM knows the consequences, she now needs to reconsider", DUP lawmaker Sammy Wilson said.
But DUP leaders said on Friday that Ms.
"When it comes to Northern Ireland it's very important to listen to, and have regard for, what the DUP has to say - but there are other political parties as well", Mr Varadkar added.
Agreement on a Brexit deal with Brussels will create a "new dynamic" in Parliament which would help secure support for Theresa May's plans, a key ally of the Prime Minister has claimed.
Ms Sturgeon also said that if a deal proposed by the UK Government can not command a majority in the House of Commons, it should not mean that departing the European Union with no deal is "inevitable".
The EU has insisted on a insurance policy - or a backstop to the backstop - a demand London signs a treaty clause that could leave Northern Ireland inside the EU customs space.
"People will need to ask themselves what is it that is going to be in the best interests of those who sent them to Westminster to represent them, to ensure that we maintain living standards and investment and prosperity and employment in our country".
In response to the emergence of the letter, a Downing Street spokesman said: "The prime minister's letter sets out her commitment, which she has been absolutely clear about on any number of occasions, to never accepting any circumstances in which the United Kingdom is divided into two customs territories".
As we enter the endgame of the Brexit negotiation process, all pro-Remain parties must continue to represent the demand for our rights and political processes to be protected and the onus is firmly on the Dublin Government and the European Union 27 to ensure Theresa May is held accountable to the agreement she made in December.