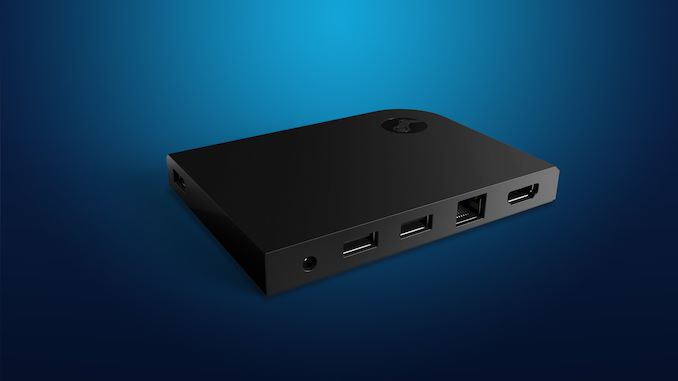 The Steam Link is basically a little box you pop under your living room TV that allows you to stream your games from your PC gaming rig. The device has been sold for less and less money over time, and now it's not being sold at all.
The biggest reason for the phasing out is likely the Steam Link app that is available on Android OS and some Samsung smart displays. Now the company is announcing that they have wrapped up production of the Steam Link, with the streaming box already out of stock in Europe and most of North America.
The Steam Link when it first launched.
Of the three prongs of the Steam Universe initiative, the Steam Link was in turn easily the most successful.
Steam Link is being discontinued, according to an announcement from Valve, along with news the hardware is sold out in Europe and nearly in the US.
Valve also regularly slashed the Steam Link's cost far below its standard $50 (£39) price tag, practically giving it away during various sales and promotions. So the company has been trying to draw down their Steam Link inventory for some time, and with their latest announcement it looks like they've finally completed the task.
As a reminder, the Steam Link was originally released in November 2015 and was a means of streaming someone's Steam game library to a TV.