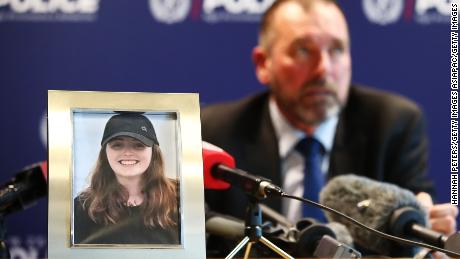 The disappearance of British backpacker Grace Millane in New Zealand is being treated as a suspected murder, police said.
"We still do not know where Grace is, we are determined to find her and return her to her family", Inspector Beard said.
Det Insp Scott Beard said evidence they had located so far told them Grace was "no longer alive".
"I know that the thoughts of all New Zealanders will be with Grace's family tonight and I want to reassure everyone both here and overseas, that NZ Police are determined to do everything we can to find Grace", Beard added.
Ms Millane was last seen last Saturday night entering the four-star CityLife Hotel at 9.41pm.
Earlier on Saturday, police said some of Millane's belongings, including her passport, a pale pink Casio Baby-G watch and a silver necklace with a green stone in the middle, were missing from the hostel she was staying at.
He added: "I know that the thoughts of all New Zealanders will be with Grace's family tonight".
Grace, from Essex, graduated from the University of Lincoln in September and had embarked on a year-long worldwide trip.
Her other belongings had remained this week at Base Backpackers, where she had been booked in to stay until today.
"We know that they were together from the time at the Sky City Hotel".
Police said they brought that man into the central Auckland police station on Saturday afternoon for questioning.
A man is to be charged with the murder of British backpacker Grace Millane, police said.
Police had spoken to Millane's family this afternoon, Beard said.
Police said they had received dozens of calls to a hotline and more than 25 staff were working on the case, trawling through hours of CCTV footage to trace her movements.
Police released images of Ms Millane's watch and necklace earlier on Saturday.
"I'm not going to speculate on how they met", he said.
Det Insp Beard confirmed today that the man being questioned by police on Saturday was the same individual. Her passport is also missing.
Her father, a 60-year-old property developer, fought back tears as he urged anyone who has any information about his "outgoing, fun-loving" daughter to come forward.
"Grace is a lovely, outgoing, fun-loving, family-orientated daughter".
"There's family back in the United Kingdom and our hearts go out to them as well".
"Everyone who is a parent out there will understand and appreciate what the family is going through".
"She arrived here on the 20th of November, and has been bombarding us with numerous photographs and messages of her adventures", Millane said.
Anyone with information that could help with the investigation has been asked to contact 0800 676 255.