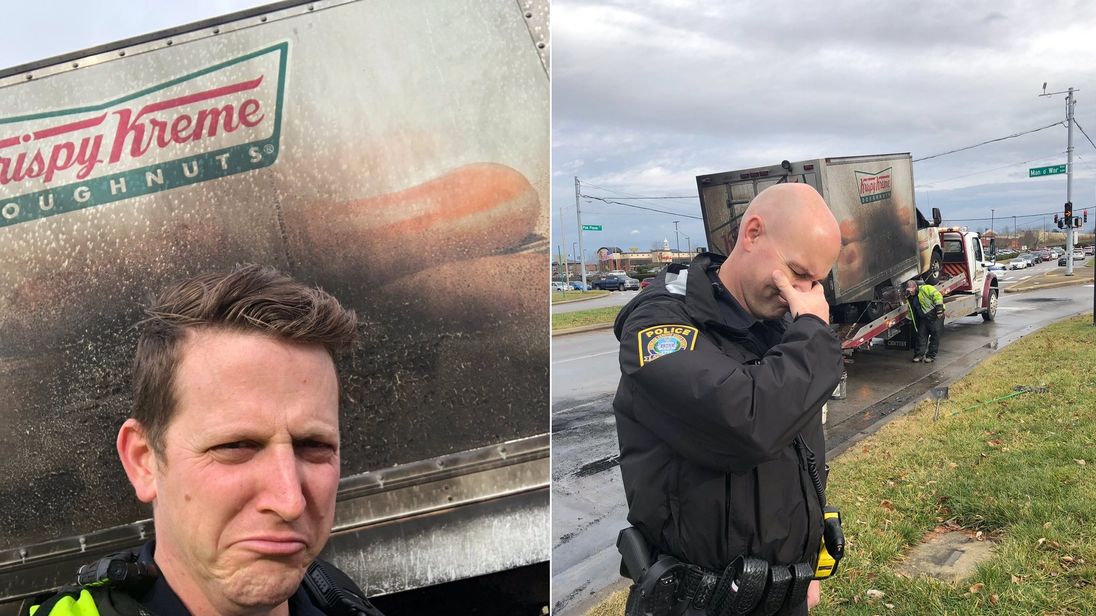 Police in Kentucky have posted a tweet mourning the loss of a doughnut truck, which was destroyed after catching fire.
It's not clear what caused the accident, but the police department indicated there were no injuries in the accident.
The Lexington Police Department posted a few photos online depicting the heartbroken officers with their heads cast down.
The truck is expected to be a total loss.
Since then, law enforcement from around Kentucky, and other states have joined in grief.
"We're thinking of you during this hard time...and have more doughnuts on the way!" the company tweeted Tuesday. Lexington police and fire rushed to the scene.
The Police Service of Northern Ireland wrote in response to LPD on Facebook: "The Horror!"
With that, the officers made a decision to express their sadness in a joking tweet, sharing photos of themselves looking disappointed in front of the burned truck. Stay strong guys; tough times don't last, tough cops do.
The truck happened to be carrying Krispy Kreme donuts.