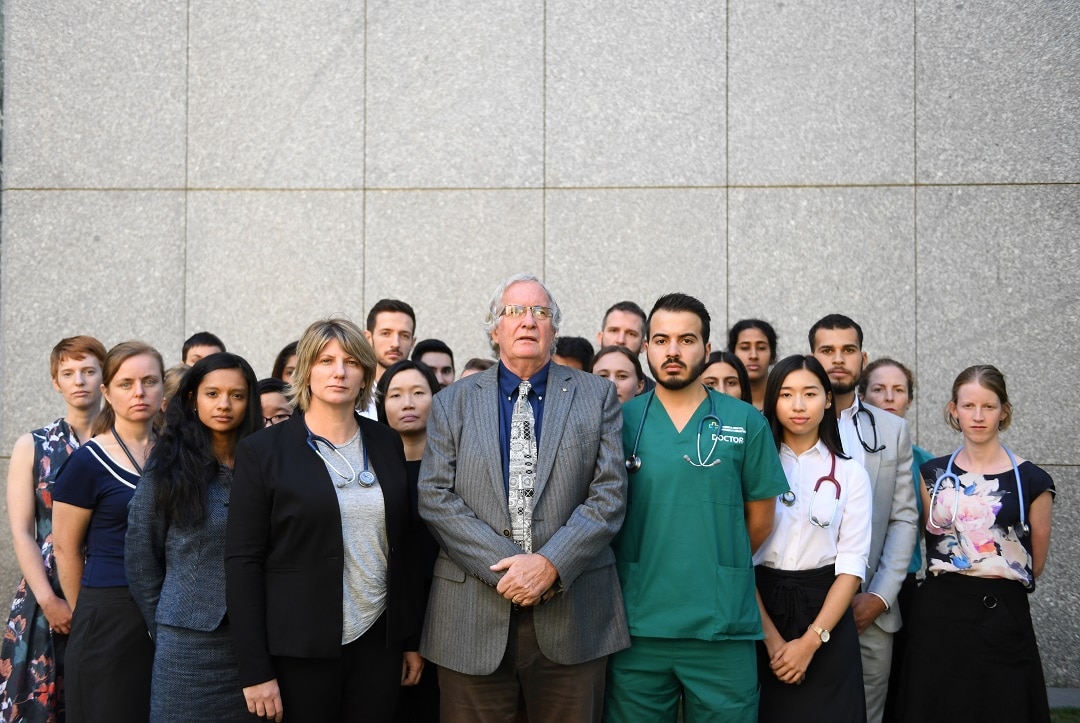 "This bill changes the response to medical emergencies in offshore detention on Manus Island and Nauru".
Speaking in front of Parliament House this morning, Morrison reiterated his position the vote will encourage people smugglers to continue their operations in Australian waters - and that reopening the shuttered centre was part of a contingency plan to dissuade those potential arrivals.
Late past year, public pressure over severe health issues facing children living on the islands prompted officials to allow all of them to be relocated to Australia.
"Under Bill Shorten's Labor government Australia will be weaker". Under the current system, the Minister of Immigration has the final decision on whether a medical transfer will take place.
The government lost a series of votes by 74-75 after the Labor party joined forces with Greens and the majority of the crossbench on Tuesday to pass amendments that give doctors a greater say on medical evacuations.
Despite his historic loss, Prime Minister Scott Morrison has refused to do the same.
The measure has already been dubbed a "disaster" for Australia by Home Affairs Minister Peter Dutton, who accused Labor of "unraveling a successful border protection policy" and promised to enforce "contingency plans" to mitigate its adverse effect.
"My job now is to ensure that the boats don't come", he told reporters at Parliament House.
"We want strong borders", he said.
The new law only applies to the 1,000 people now on Manus Island and Nauru but Mr Morrison hedged when asked to confirm this fact on Wednesday, saying people smugglers did not care about the "nuance" of the law.
Morrison approved the reopening of the remote facility - closed just months ago - claiming new laws just passed by parliament would increase the number of people trying to arrive in Australia illegally. After he left office, the center-left Labor government began holding refugees on Christmas Island. But 17 Vietnamese asylum seekers who reached northeast Australia in August last year - the first boat arrival in four years - were sent to Christmas Island before they were returned to their homeland. "This puts Australia back on the map for people smugglers and Bill Shorten has that on his shoulders". The Home Affairs minister would have 72 hours to make a decision on the transfer.
"I'm going to be engaged in very clear and direct messaging to anyone who thinks they should get on a boat", Mr Morrison said.
John Coyne, a former Australian Federal Police officer now at the Australian Strategic Policy Institute, said the law was well-constructed but it did "change the narrative", which could encourage some people to risk a boat journey.