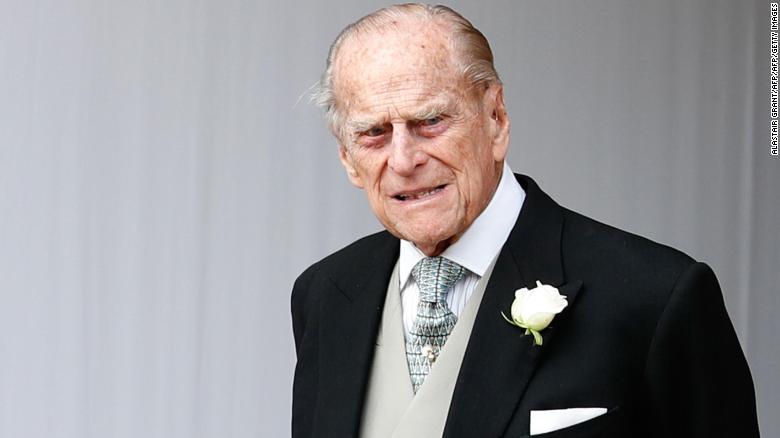 Prince Philip has made a decision to stop driving at the age of 97, less than a month after he was involved in a collision that left two women injured, Buckingham Palace said Saturday.
The Duke of Edinburgh, 97, voluntarily gave up his credentials on Saturday, February 9, Buckingham Palace said.
The January crash occurred just outside the royal family's Sandringham estate when the Duke's auto collided with another vehicle, injuring passenger Emma Fairweather.
When Britain's Prince Philip flipped his Land Rover last month and miraculously walked away from what could have been a deadly accident, many wondered how long it would take for Queen Elizabeth II to ask him to hand over his keys for good.
The Kia driver, a 28-year-old woman, received knee injuries while her 45-year-old passenger suffered a broken wrist.
Further controversy followed when photographs showing the Duke driving without wearing a seatbelt were released.
Philip was roundly criticised and police issued him with "suitable words of advice" and said "any appropriate action" would be taken if necessary.
Prosecutors said they would consider the decision as they decide whether to charge the husband of Queen Elizabeth II over the January 17 crash, according to The Associated Press.
Norfolk Police also recently released another statement on the incident.
The crash investigation file is now being considered by the Crown Prosecution Service, but Fairweather worries that Prince Philip's royal status will influence the outcome.
"I was somewhat shaken after the accident, but I am greatly relieved that none of you were seriously injured", he wrote. In normal conditions I would have no difficulty in seeing traffic coming from the Dersingham direction, but I can only imagine that I failed to see the auto coming, and I am very contrite about the consequences.
The duke wrote a letter to Fairweather, dated January 21, that it was a "very distressing experience". She told the Sunday Mirror that it was the "sensible" and "right thing to do". "I was pleasantly surprised because of the personalized nature".
The same witness said Philip had told police he was "blinded by the sun" when he turned onto the road without seeing the oncoming auto.