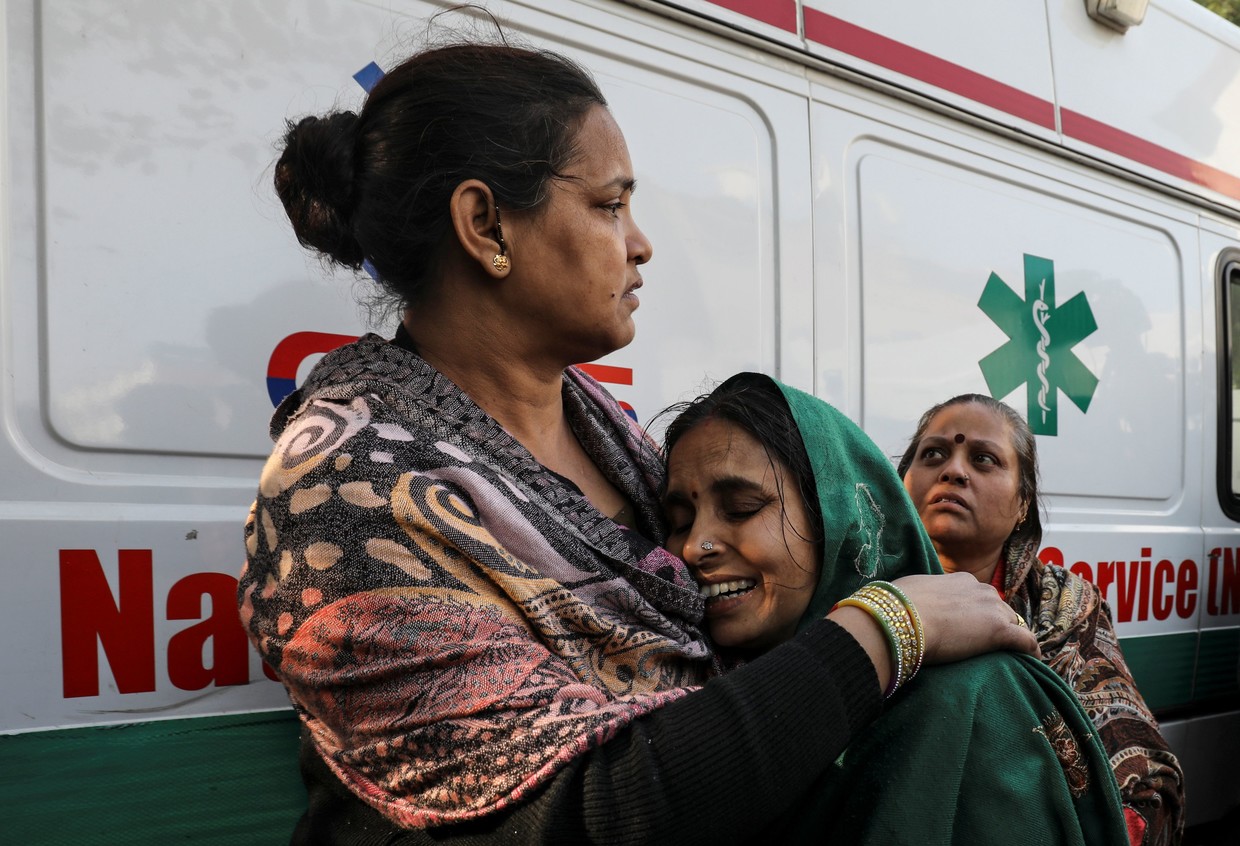 A fire at a hotel in Delhi's Karol Bagh's area killed 17 people on Tuesday morning.
A fire at a hotel in New Delhi has killed at least 17 people, including a child, according to officials. The victims also include a woman and a child who tried to escape the fire by jumping out a window.
Delhi Fire Services officials told the Hindustan Times that they received a call at 4.35 am about the fire.
Indian Twitter user Vikas Tripathi, sharing the video, wrote: "Death toll likely to rise as people jumped off the building to save themselves. Rescue operation underway", Sunil Choudhary, Deputy Chief Fire Officer was quoted as saying. The basement and ground floor were unaffected.Thirteen seriously injured were sent to the nearby RML Hospital and all were declared dead. The four-storey hotel, which had 35 rooms, was completely booked by a family which was in Delhi for a function, Garg added.
The blaze was reported from Hotel Arpit Palace in Karol Bagh, which has now been doused.
The fire has already raised questions about safety in poorly regulated budget hotels in the country.
Fire fighters searched rooms and toilets to ensure that no one was left trapped, Mishra said.
The Delhi government has ordered a magisterial inquiry into the incident, Cabinet minister Satyendar Jain said. 45 people have been rescued from the burning hotel, whereas 8 people are said to be in critical condition.
Fire was reported on third and fourth floor, but the blaze spiralled down as well.
Frequent raids by civic authorities to enforce building codes, fire safety measures and evacuation procedures in New Delhi have failed to curb violations in this rapidly expanding city of more than 18 million people.