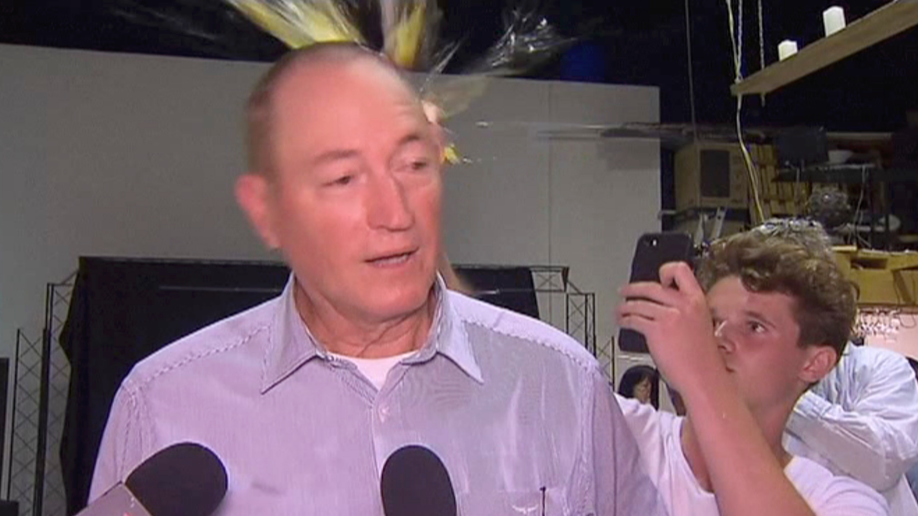 "The remarks by Senator Fraser Anning blaming the murderous attacks by a violent, right-wing, extremist terrorist in New Zealand on immigration are disgusting".
"Fraser Anning, under the banner of Senator, made multiple offensive statements about (the Christchurch attack)".
The teenager who egged Senator Fraser Anning after he blamed immigration for the Christchurch Mosque massacre has seen his social media following grow by tens of thousands.
A 17-year-old, who has not been identified by authorities, performed the egging during a Saturday event in Melbourne.
"Police arrested a 17-year-old male from Hampton after he allegedly threw an egg at a 69-year-old Brisbane man at an address in Moorabbin this afternoon during a planned meeting", Victoria Police said.
Following the altercation the teen was questioned by officials before being led away by police.
The news that the prime suspect in a mass shooting at a mosque in New Zealand on Friday is Australian and comments by a fringe politician blaming the victims has sparked a fierce debate in the country over mainstream Islamophobia and concerns long raised by the Muslim community.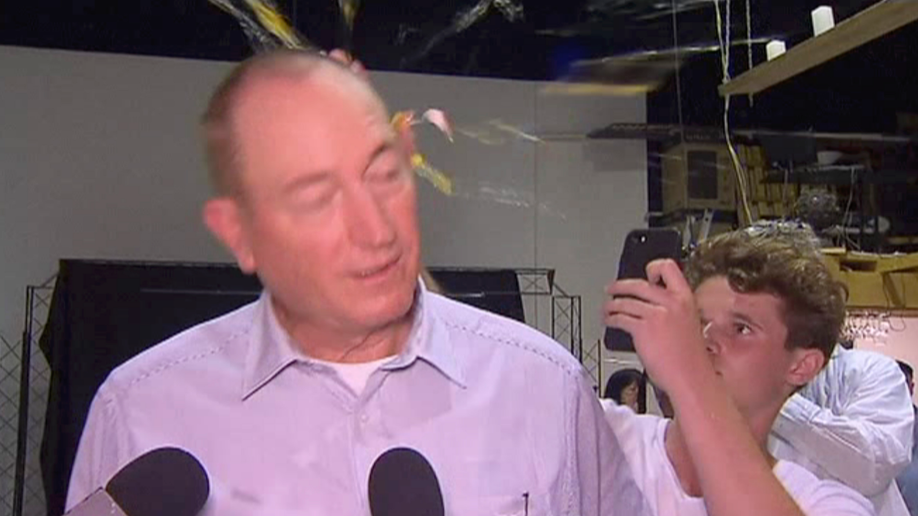 Morrison condemns 'ugly' Anning comments
"The senator in question, I do not think operates by the beat of the same drum as the rest of us", he said.
A video of a teenager egging an Australian senator who sparked global outrage with comments that he made about the New Zealand mosque shootings is going viral. Dubbed "Egg Boy" by the internet at large, videos of him egging Anning have garnered worldwide attention.
Australian Prime Minister Scott Morrison quickly condemned Anning's comments on Friday.
The senator lashed out at the boy punching him in the face before attempting to hit him again as by-standers stepped in to restrain him. "He should be, frankly, ashamed of himself".
He entered the legislature as a member of the far-right nationalist Pauline Hanson's One Nation party but switched parties to Katter's Australian Party (KAP) shortly after being sworn in.
Labor frontbencher Tony Burke described Senator Anning's comments as "hate speech", and told the ABC "the normalisation of bigotry is something that is not only confined to him". Shut the f*** up and have some respect, ' one person wrote on Twitter.
Ms Ardern was speaking at a press conference, two days after a gunman, allegedly an Australian man from Grafton, opened fire at two mosques, killing 50 people and injuring dozens more.