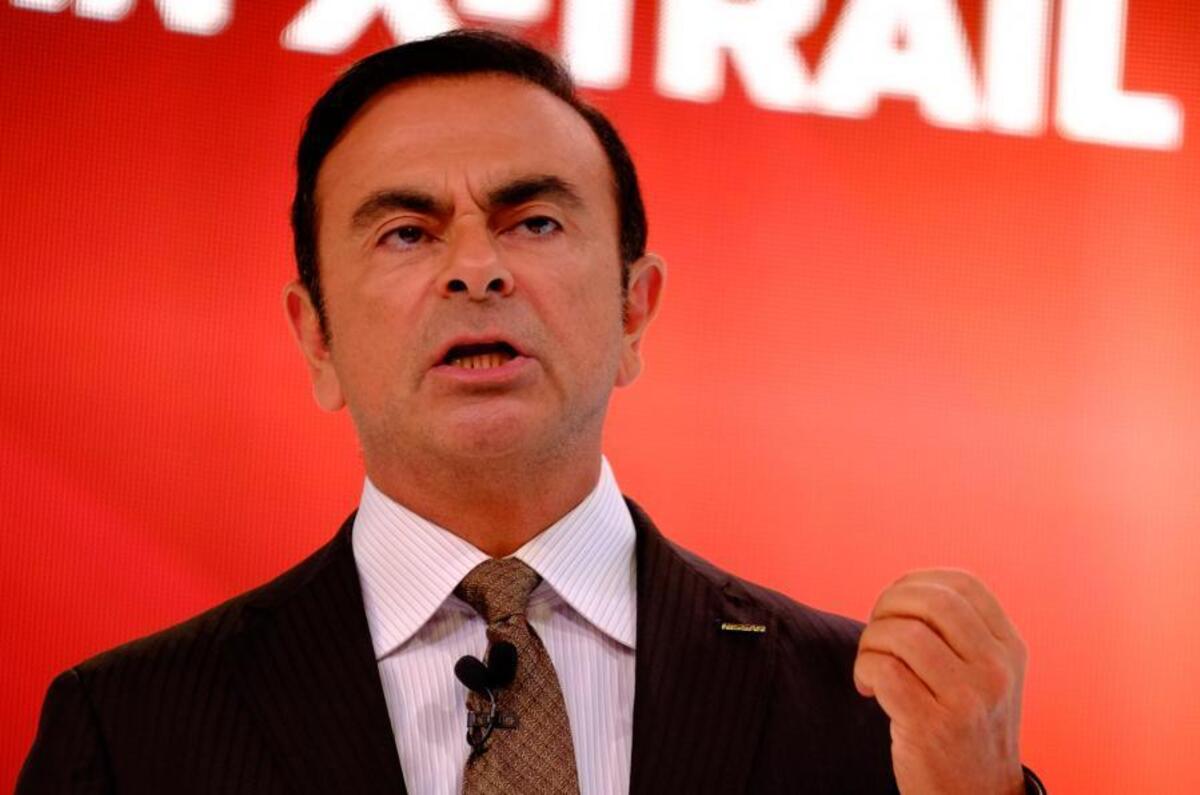 Former Nissan Motors CEO Carlos Ghosn was abruptly rearrested by Tokyo prosecutors on Thursday morning weeks after his release on bail following a lengthy detention related to charges of financial misconduct at the Japanese automaker, according to NHK.
Ghosn faces charges of financial misconduct and aggravated breach of trust over allegedly failing to report around $82 million in salary and temporarily transferring personal financial losses onto Nissan's books during the financial crisis. He added: "It is part of another attempt by some individuals at Nissan to silence me by misleading the prosecutors".
"I am innocent of the groundless charges and accusations against me", Mr Ghosn said in a statement released by his representatives.
Early in the morning, Ghosn was taken from his apartment in Tokyo to the prosecutors' office and then sent to the Tokyo Detention Center, the same facility where he spent more than three months following his arrest in November.
Ghosn's spokesman said the star auto executive had been arrested and issued a statement in which Ghosn strongly declared his innocence.
Renault said Wednesday it has informed French judicial authorities of potential payments of some 10 million euros ($11 million) made to an Omani distributor from the budget controlled by Ghosn when he was chairman. At the time, his legal team said he had agreed to a series of conditions, including no access to the internet and that he could only use a computer not linked to the web at his lawyer's office.
"The intent of the prosecutors is to pressure Ghosn, and to stop him from speaking freely", Hironaka asserted.
The former chairman of Nissan, Renault SA and Mitsubishi Motors Corp. had been free on bail for less than a month.
Directors also recommended that shareholders block a further €224,000 in Ghosn's variable pay for 2018, two sources told Reuters, following a meeting that also approved governance changes reducing the size of the board to 18 members from 20.
Mr Ghosn's sudden emergence on Twitter - which in 24 hours garnered nearly 43,000 followers before he was re-arrested on Thursday - has raised questions about whether the former Nissan boss violated the strict terms of his $9 million bail, which his lawyer has denied.
An internal probe by Nissan, which is cooperating with prosecutors, has found Ghosn had approved over $30 million in payments to a distributor in Oman, a person familiar with the matter confirmed to AFP.
In his latest appearance on Tuesday, April 2, Hironaka announced he had filed a petition with the Tokyo District Court so that Ghosn's case would be heard separately from that of Nissan and his former right-hand man Greg Kelly.
With Ghosn now in custody again, it will be impossible for him to speak to the press.
Hironaka told reporters that prosecutors had not requested an opportunity to question Ghosn as of April 3.
Ghosn, 65, was first arrested on November 19 on charges of under-reporting his compensation. "In most cases, re-arrest would occur immediately following bail", said Nobuo Gohara, a lawyer who heads Gohara Compliance and Law Office, which is not involved in the Ghosn case.
Prosecutors had been building a new case against him involving payments to a dealership in Oman, Japanese media said.
"I am determined that the truth will come out. I am confident that if tried fairly, I will be vindicated". He has been charged with breach of trust and with falsifying financial reports in understating his income.