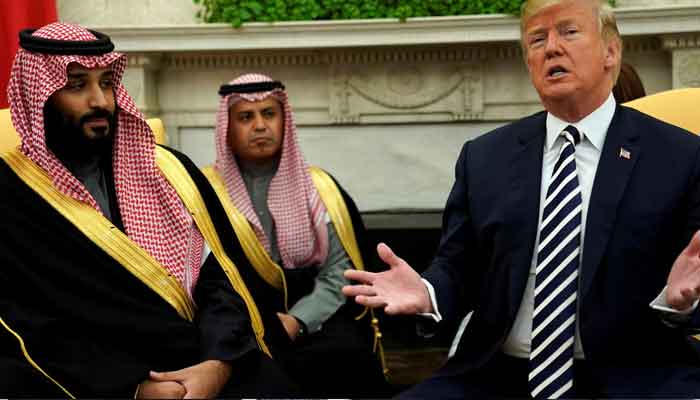 President Donald Trump has vetoed a congressional resolution to end America's involvement in the Saudi-led war in Yemen.
Trump added that the resolution is "unnecessary" in part because there are no United States military personnel in Yemen "commanding, participating in, or accompanying military forces of the Saudi-led coalition against the Houthis in hostilities in or affecting Yemen".
"This resolution is an unnecessary, risky attempt to weaken my constitutional authorities, endangering the lives of American citizens and fearless service members, both today and in the future", Trump said in a statement Tuesday.
"First and foremost, it is our duty to protect the safety of the more than 80,000 Americans who reside in certain coalition countries that have been subject to Houthi attacks from Yemen".
"Congressional engagement in those endeavors would be far more productive than expending time and effort trying to enact this unnecessary and unsafe resolution that interferes with our foreign policy with respect to Yemen", he said. Many lawmakers also criticized the president for not condemning Saudi Arabia for the killing of Saudi writer Jamal Khashoggi, who had been critical of the kingdom.
The fighting in Yemen, the Arab world's poorest country, has left millions suffering from food shortages and medical care shortages.
Democratic Congressman Ro Khanna, sponsor of the resolution, said Trump was "risking the lives of millions of Yemeni civilians to starvation, deadly airstrikes, and the war crimes of the Saudi regime". The resolution had invoked the War Powers Act to distance the United States from the conflict in Yemen, which began in 2014.
The House passed the measure earlier this month by a vote of 247-175, and the Senate cleared a vote by 54-46 in March.
The president said US forces are not engaged in hostilities "in or affecting Yemen" apart from counterterrorism operations against al Qaeda in the Arabian peninsula and the Islamic State.
The conflict has killed tens of thousands of people and spawned what the United Nations calls the world's most dire humanitarian crisis, with the country on the brink of starvation.
After the Senate passed the resolution last month, the White House argued it was flawed and would undermine the fight against extremism.
"I hope my colleagues will show we won't tolerate the Trump administration's deference to Saudi Arabia at the expense of American security interests by voting to override this veto", he said. McCaul said it was an abuse of the war powers resolution and predicted it could disrupt USA security cooperation agreements with more than 100 countries. Trump had declared a national emergency so he could use more money to construct a border wall.
But Trump vetoed the measure on Wednesday with the Congress lacking the votes to override him.