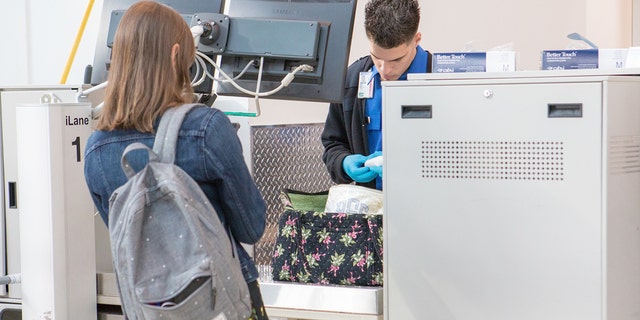 The TSA said in a statement that it was recently made aware of the drug and updated the regulations to avoid confusion on whether families can bring it when traveling.
The agency now allows fliers to place products and FDA-approved medications containing CBD in carry-on baggage and checked luggage. "TSA officers are required to report any suspected violations of law, including possession of marijuana and certain cannabis-infused products".
The new policy also includes some CBD oil, "as long as it is produced within the regulations defined by the law" under the 2018 Farm Bill, which legalized hemp and hemp derivatives.
On May 31, 2019, the Food and Drug Administration (FDA) will hold a public hearing to obtain scientific data and information about the safety, manufacturing, product quality, marketing, labeling, and sale of products containing cannabis or cannabis-derived compounds, including cannabidiol (CBD).
Oils containing CBD (Cannabidiol) are seen in a shop in Paris on June 14, 2018. Experts say the levels of THC - the cannabinoid most recognized for giving marijuana its psychoactive properties - often found in commercially available products is far too low to produce a "high" in users, though studies on mice and rats have shown CBS oil to be effective in treating certain forms of inflammation.
It now says medications containing hemp-derived CBD are legal to take aboard aircraft.
A TSA official told CNN that agency officers are being briefed on the rule update, but "since this is a new consideration, there may be some that do not recognize the FDA-approved version". CBD derived from cannabis plants has been touted for its therapeutic properties.[1] How the FDA will choose to regulate CBD remains uncertain. That said, the TSA admits that its officers "do not search for marijuana or other illegal drugs".