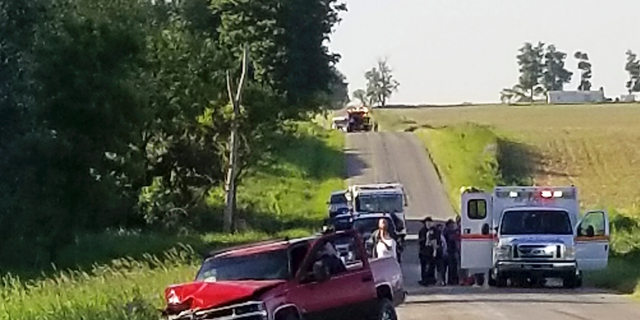 Seven people, including five children, were riding in a carriage on a road in Algansee Township, Mich., when it was struck by the vehicle, according to WMMT West Michigan.
Two young Amish children were killed when a drunk driver in a pickup truck plowed into their family's horse-drawn buggy in MI, according to a report Saturday.
A 2-year-old and 6-year-old died when the pickup truck rear-ended the carriage in Marshall, Michigan, just outside Battle Creek, in the central part of the state.
Police told the news outlet a 3-year-old suffered major injuries.
The driver of the pickup truck was taken into custody and was allegedly intoxicated, ABC News reports.
An adult female in the carriage sustained serious injuries. Police have not yet released their name. He is being held in the Branch County Jail and is facing three charges of O.U.I.L. causing death, two counts of O.U.I.L. causing serious injury and one count of felony firearm.
The investigation into the crash by the State Police is continuing.
Last month, a vehicle hit a horse-drawn carriage in California Township, Michigan, about 40 minutes south of Marshall.