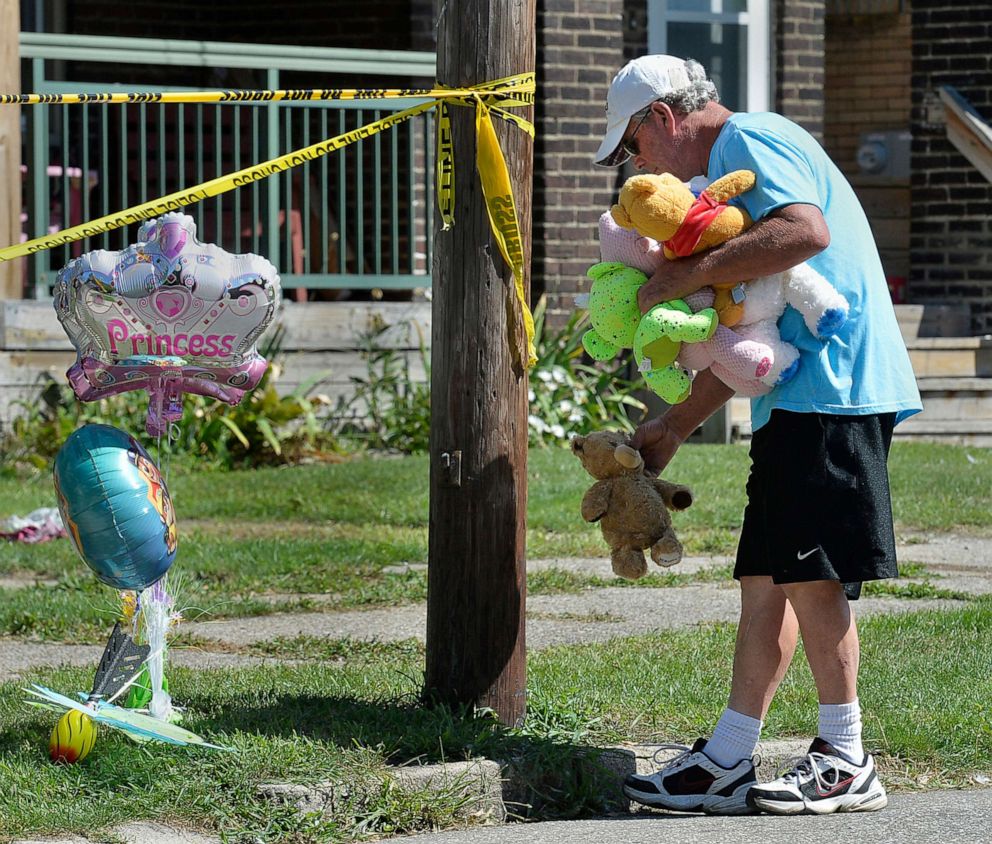 Five young children - including four siblings - were killed in an early-morning blaze at an Erie, Pa., day-care center Sunday, according to emergency officials and local news reports.
Go Erie reported that Pennsylvania Department of Human Services records list the daycare as being registered and compliant, with a certificate of compliance covering March 21 to March 2020.
According to Erie fire chief Guy Santone, multiple people were trapped inside the three-storey single family house, which abruptly caught fire, a witness said. She added that the children had been staying at the day care because their parents were working overnight.
The Erie Times-News reported that a woman sent to hospital with injuries from the fire is the owner of the daycare.
A woman who also lives at the residence was flown to UPMC Mercy for treatment, Chief Fire Inspector John Widomski told the newspaper, which reported that the injured woman is the owner of the day care. A neighbor is said to have been injured as well.
Paul Laughlin, 57, places stuffed animals outside a home at 1248 West 11th St.in Erie, Pa., where multiple people died in an early-morning fire, August 11, 2019.
Erie Bureau of Fire Inspector Mark Polanski helps investigate the fatal fire at 1248 West 11th St.in Erie.
An adult also at the house was hospitalized, Szocki said.
Two other children, aged 12 and 17, escaped the fire by climbing to the first-floor roof of the home and jumping to the ground.