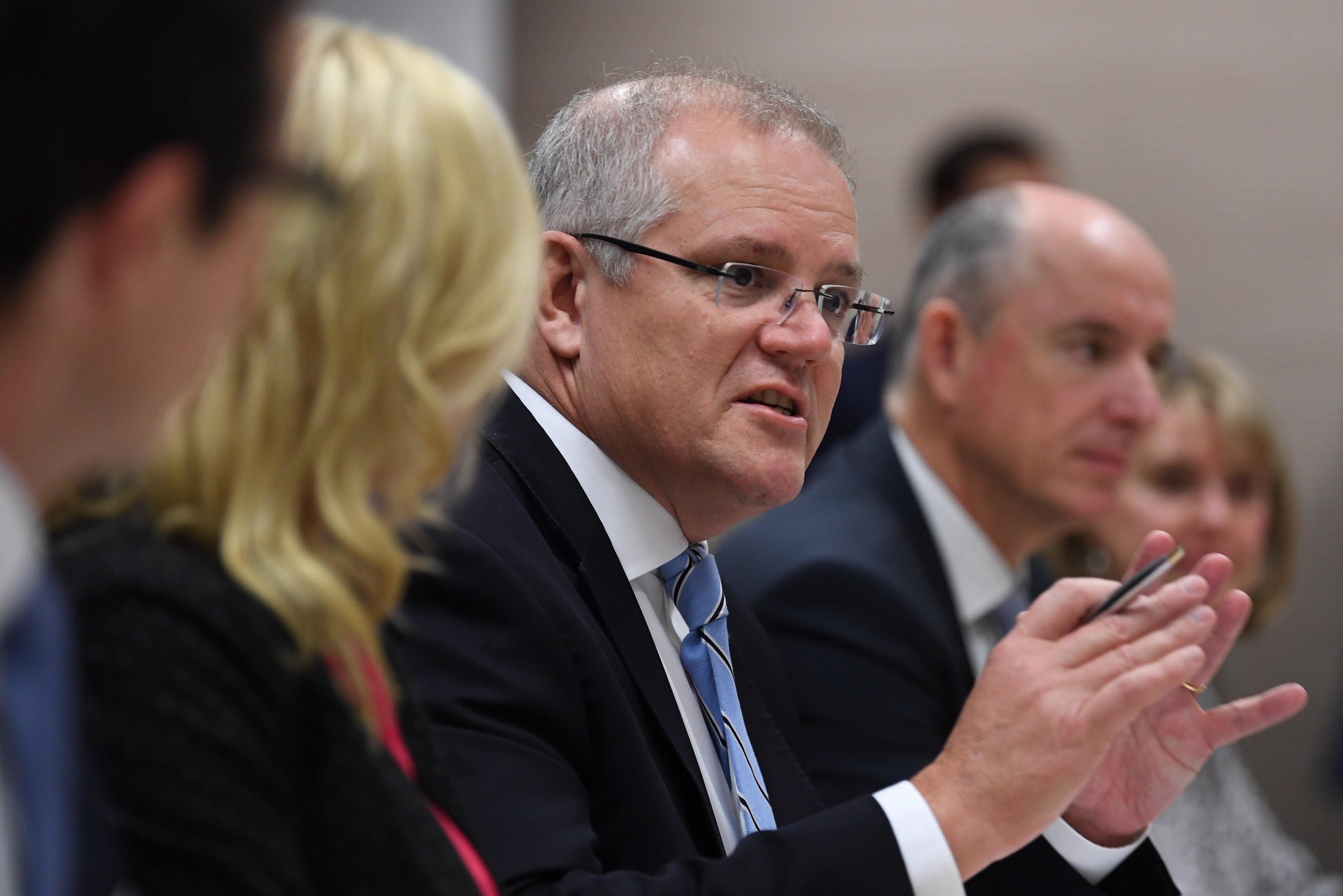 Their aim was to issue a compelling global call to action from nations on the frontline of climate change ahead of UN talks in NY next month.
The forum saw eighteen island countries including Australia and New Zealand attending from the 13th-16th August.
"There were serious arguments and even shouting, crying, people, leaders were shedding tears", Sopoaga told Australia's national broadcaster ABC after the summit broke up.
Pacific leaders warned the world faces a climate crisis Friday but complained their message on global warming had been "watered down" at Australia's insistence.
Morrison, who has long championed Australia's lucrative coal industry, defended the country's efforts to fight climate change and said he held "very respectful" conversations with other leaders.
"The Pacific Island Forum has its leaders meeting and it agrees to the things that it agrees".
"Climate change and the consequences of it are an existential matter for the Pacific", Turnbull said. On a recent visit, UN Secretary General Antonio Guterres said, "Nowhere have I seen the heartbreaking impacts of climate change more starkly than Tuvalu".
Speaking after the marathon leaders meeting, Mr Morrison said he wanted the SIS group to be able to express its views "freely" but that its statement was not binding on the rest of the forum.
Fijian prime minister Frank Bainimarama says the communique "settled for the status quo".
"I'm accountable to the Australian people and Australia comes here with a very strong record", he told reporters.
Morrison has said Australia will meet its climate change commitments.
Australia's tough approach to the negotiations drew ire from some participants, but Mr Sopoaga said the Pacific did not "bow down" to its large neighbour.
It is unlikely to endorse any kind of wording that urges a move away from coal, or to resume payments to the Green Climate Fund.
"That's not helping the issue of emissions; we know that they understand that", she said. New Zealand Prime Minister Jacinda Ardern said on Wednesday that Canberra would have to "answer to the Pacific".
Citing sources with knowledge of the discussions, The Guardian reports that Prime Minister Scott Morrison and other Aussie representatives in Tuvalu have tried to soften the language used to describe coal, despite other Pacific nations calling for an immediate ban on the construction of new coal power plants in the region.
They could not reach agreement on the Tuvalu Declaration made by smaller Pacific countries, instead drafting a separate Kainaki II Declaration, with different terms on coal use and emissions reduction. Growing fears that China could build naval bases throughout the Pacific have further exacerbated tensions.