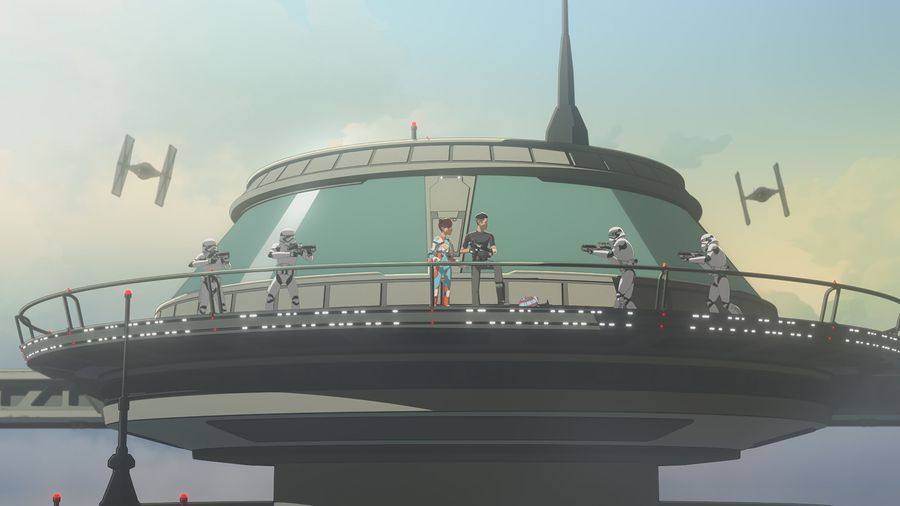 Johnson was promoting his upcoming film Knives Out, and of course could not avoid any Star Wars related questions. Beginning August 29 at Disney's Hollywood Studios, you'll be able to take the controls of the most famous ship in the galaxy aboard Millennium Falcon: Smugglers Run, enjoy innovative food and beverage offerings and several new galactic experiences as you become part of the Star Wars story. As you might guess, Johnson was cagey with specific details - he's not going to come out and tell us what the plot of his trilogy is. He recently spoke to Observer about the moving "beyond the legacy characters".
Directed by J. J. Abrams, Star Wars: The Rise of Skywalker stars Daisy Ridley, Adam Driver, John Boyega, Oscar Isaac, Lupita Nyong'o, Domhnall Gleeson, Kelly Marie Tran, Joonas Suotamo, Billie Lourd, Naomi Ackie, Richard E. Grant, Keri Russell, Mark Hamill, Anthony Daniels, Ian McDiarmid, and Billy Dee Williams. To me, the blue sky element of it is what was most striking about it.
Star Wars: The Rise of Skywalker premieres December 20, 2019.
There are those out there that did not like Johnson's addition to the Star Wars universe, so there will be detractors for his upcoming films.
So what does this mean?
Kaz, Tam, and the rest of the crew aboard the Colossus station are making the jump to lightspeed for an epic second, and final, season of Star Wars Resistance this fall. The folks at Slashfilm seem to speculate that he will be drawing inspirations from the original trilogy.
This show was created by beloved Lucasfilm writer/producer Dave Filoni as the next animated series after the lauded Star Wars Rebels, and the first season covered events leading up to and running parallel to Star Wars: The Force Awakens.
This past May saw Disney CEO Bob Iger confirm the next Star Wars movie would be by Benioff and Weiss, so things may have changed.
Knives Out, distributed by Lionsgate, will arrive in theaters on November 27.