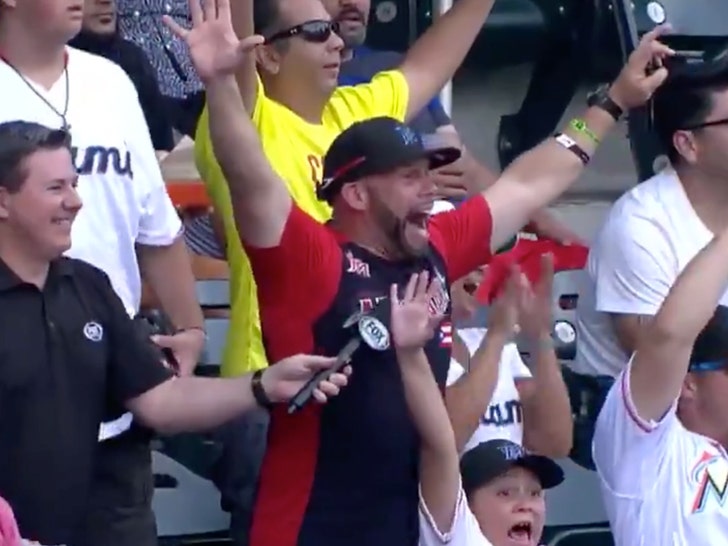 But on Monday, I did stand up and cheer when Miami Marlins rookie Isan Diaz homered off my Mets and Jacob DeGrom in what was the young man's big league debut. Whether it's your first day in the "bigs", or any day, taking the defending NL Cy Young Award victor deep is never easy!
But before Isan's mother could finish answering, her son star launched a high fastball over the right-center field fence, sending his father into hysterics.
The right-hander passed Steve Rogers in the bottom of the third when he struck out New York Mets third baseman Todd Frazier for his 1,622 career punch out.
Diaz's father was pumped up through his son's entire home-run trot while his mother said they were very proud of him.
The reaction quickly went viral. 'We got our first one of the year'. 'He's a Cy Young victor'.
The Mets beat the Marlins 6-2 to reach.500 for the first time since late May.
Diaz was among the four prospects acquired from Milwaukee in January 2018 for outfielder Christian Yelich.