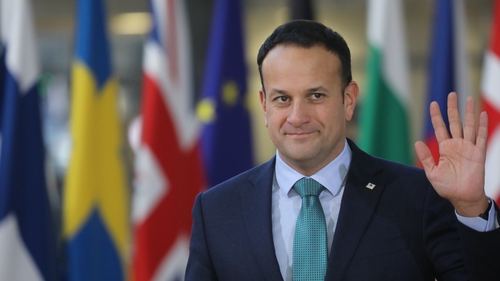 Secretary Pompeo also thanked the government of new British Prime Minister Boris Johnson for agreeing to join a US-led maritime security initiative in the Persian Gulf.
Boris Johnson, who became prime minister in July, hopes that his warm relationship with President Donald Trump will lead to a bilateral trade deal with the US.
Will EU capitals look at the withdrawal agreement again, and perhaps change the terms of the Brexit negotiation mandate they have given to the European Commission in order to offer concessions?
Mr. Pompeo gave the clearest signal to date that the Trump administration is eager to make a deal.
Baier asked Raab if he was anxious about a trade war within the European Union, and he said he has complete confidence in the British people to rise to the challenge without any help from the surrounding counties.
The European Commission also repeated its willingness to discuss Brexit with the new United Kingdom government, although Prime Minister Boris Johnson has said he won't enter talks until the Irish backstop is scrapped.
Raab said he had discussed "Hong Kong, arms control & Iran" with his USA counterpart Mike Pompeo and United States national security adviser John Bolton on Wednesday.
Mr Raab's visit to the White House came at the start of the second leg of a three-day visit to North America meant to "fire up" trade with Britain's non-EU partners.
Foreign Secretary Dominic Raab was due to hold talks with his U.S. counterpart Mike Pompeo at the State Department while International Trade Secretary Liz Truss has lined up meetings with top American trade officials. Larry Summers, Treasury secretary under President Obama, told the BBC this week that the Johnson government could be in for a rude awakening in trade talks with the U.S.
"You make more concessions dealing with a wealthy man than you do dealing with a poor man".
President Trump had told reporters after his first conversation with new Prime Minister Boris Johnson that a trade deal with post-Brexit Britain could be "three to four, five times" bigger than it is now.
Mr Raab added: "We will stay good friends, good neighbours, with our European partners".
He added: "From our point of view, we are determined to ensure that our position within the single market is not affected by this".
"The US is our biggest trading partner and we have more than US$1 trillion (S$1.38 trillion) invested in each other's economies".
Mr Raab is on a three-day trip to North America to "fire-up" trade, and in a statement said: "I was delighted to meet the president and the vice president on my first visit to Washington as Foreign Secretary".
Tehran said Sunday that it had intercepted a third ship traveling in the Gulf, just weeks after Iranian forces seized a British tanker traveling through the Strait of Hormuz, a key shipping channel in the Gulf.