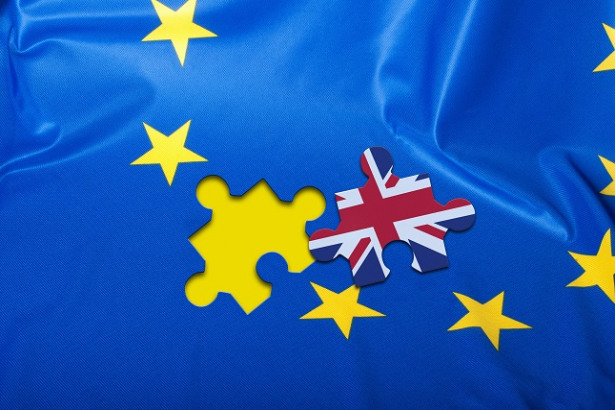 The pound rose 2% against the dollar to $1.246 on the news as the focus shifted to Brussels, where Brexit Secretary Steve Barclay arrived for discussions with Michel Barnier, the EU's chief Brexit negotiator.
The prime minister put forward revised proposals for a deal last week, created to avoid a hard border on the island of Ireland after Brexit.
However, Euopean Council President Donald Tusk did somewhat temper the good mood earlier in the day, revealing that he had set Johnson an ultimatum - whereby he must present Brexit plans by Friday or there would be "no more chances".
Johnson has until October 19 to secure a deal with the European Union, otherwise he will be instructed - as set out by United Kingdom law - to request a delay to Brexit from Brussels passed the current deadline day - October 31.
After talks came close to hitting the buffers, the prime minister managed to win some confidence that he can secure an agreement after meeting with Irish Taoiseach Leo Varadkar.
But the details of Mr Johnson's concessions are not yet known.
Meanwhile the DUP, whose support is likely to be crucial if Mr Johnson is to get a deal through Parliament, warned they would only back measures that were in the "long-term economic and constitutional interests " of Northern Ireland. While there's no discussion yet of putting a time limit on that arrangement, something the European Union has previously rejected, one European Union official said that it could yet be considered.
With UK officials remaining tight-lipped, there has been intense speculation over what was said at the talks at Thornton Manor between Taoiseach Leo Varadkar and Prime Minister Boris Johnson, which enabled the process to move forward.
Following the briefing, representatives from the 27 member states gave Barnier the green light to "intensify" talks.
Barnier was expected to brief the European Parliament's Brexit Steering group on progress on Friday afternoon.
The Prime Minister said that while both sides could see a "pathway" towards an agreement, there is still "a way to go".
Leader of Northern Ireland's Democratic Unionist Party Arlene Foster said "anything that traps Northern Ireland in the EU, whether single market or customs union, as the rest of the United Kingdom leaves will not have our support - the prime minister is very mindful of that".
The PM had promised the European Union to present a solution that would "satisfy the hardcore Brexiteers" while upholding the EU's demands to have no hard border on the island of Ireland, protect the Good Friday Agreement and ensure the integrity of the single market, Mr Tusk said.
Speaking to reporters, Mr Barnier called for patience, and added: "Brexit is like climbing a mountain".
Varadkar's words Thursday indicated that Johnson might have shifted his red lines and could now be willing to keep Northern Ireland in the customs union.