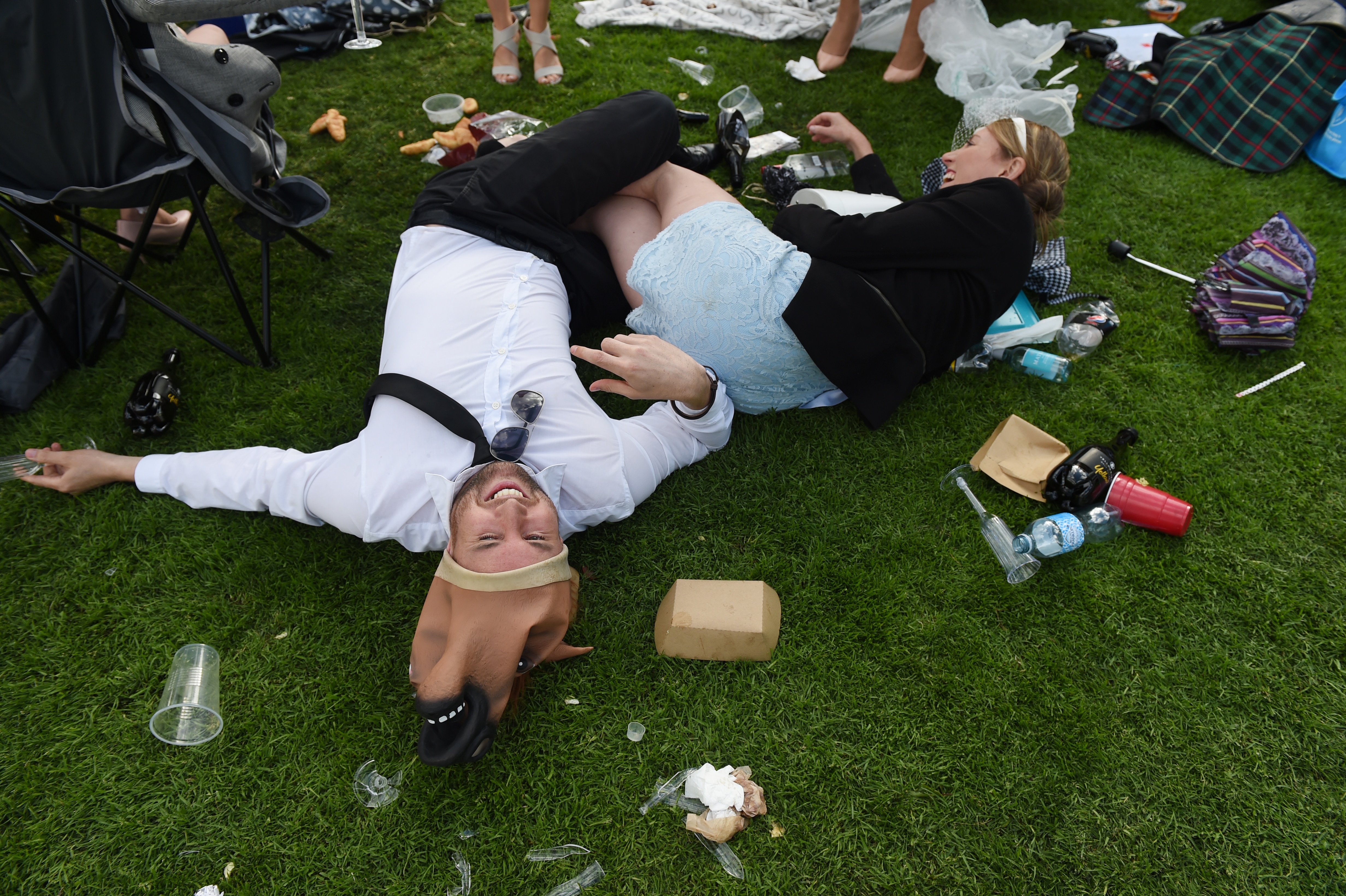 Dettori was penalised for impeding the run of fourth-placed Il Paradiso, trained by Joseph's father Aidan, who was promoted to third, with British hope Prince Of Arran upgraded a place to second. It was the first protest in the Cup since 1991.
At least 81,000 spectators piled into the racecourse to see Vow and Declare claim victory, with glamorous women wearing high heels and hats charging in early to secure the best view of the track.
A total of 24 jockeys competed in the 159th rendition of the race, with only two Australian bred horses - Vow and Declare and Youngstar - taking part, according to the ABC.
The protest had no impact on the victor of the race Vow and Declare.
Master of Reality, who led the race into the final 100 metres, drifted back to the inside which forced Il Paradiso to bump into Vow and Declare; a move which left the stewards with little choice but to penalise Master of Reality and jockey Frankie Dettori.
Footage has emerged of a wild brawl at yesterday's Melbourne Cup beside a corporate marquee at Flemington.
Joseph O'Brien, who won the 2017 Melbourne Cup with Rekindling, said he was disappointed for Dettori, who was second in the 1999 renewal on Central Park.
"It's an amazingly special thing to happen, I really can't believe it", O'Brien told Channel 10. I am delighted that the horse ran so well.
Joseph O'Brien - who landed his first Breeders' Cup success on Saturday night in California - must have thought he was going to be a two-time Melbourne Cup victor with 50m to travel but Master Of Reality faded in the final stretch.
O'Brien said he had given Williams no specific instruction pre-race and that the jockey's decision to ride him up near the front of the pack had ultimately proved a masterstroke.
The Charlie Fellowes-trained Prince Of Arran was promoted to second - one place better than previous year - with Il Paradiso upgraded to third.