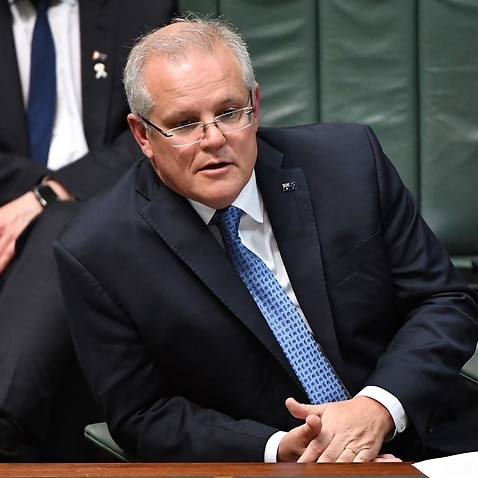 The Medevac Bill has been killed off on the floor of the Senate, and it's all thanks to independent senator Jacqui Lambie and some sort of unspoken secret deal that the Government feebly tried to deny existed.
Prior to the vote, Senator Lambie became emotional as she explained the reason for her decision. "When I say I can't discuss it publicly due to national security concerns, I am being 100 per cent honest to you".
It's understood the government may have agreed to send refugees from offshore processing to New Zealand after a similar arrangement with the USA ended.
The Australian government has repealed the controversial laws that allow refugees being held in offshore detention to be transferred to Australia on medical grounds.
Fighting back tears, the Senator said it had been a hard decision she had worked out with the Government over the past week.
"We have always taken the actions necessary to ensure Australians can have confidence in the way our borders are managed". Instead of closing the camps and resettling, both the Australian and PNG Governments are fighting over who to give the next contract to.
"We will continue to use the arrangements that we have in place to be able to resettle people and that is the assurance that we have provided".
Australia's conservative government on Wednesday (Dec 4) repealed a contentious law that allowed ill asylum seekers languishing in Papua New Guinea and on Nauru to travel to the country for medical treatment. Opponents say this risks the lives of refugees.
About 650 refugees have been resettled in the USA, with a further 250 in Papua New Guinea and Nauru approved to go at a future date, Australian Minister for Home Affairs Peter Dutton told reporters in Canberra.
Opinion polls had proven that 62% of voters supported the legislation.
Jacqui Lambie after speaking in the Senate on Wednesday.
'There's been a deal between the Morrison government and Senator Lambie to drive a stake through the heart of medevac'.
With the government now being accused of reaching a secret deal with the senator, Rita Panahi tells Steve Price the public has a right to know the truth.
"Like Senator Lambie, like everybody, I don't want people, the prime minister does not want any of these people on Manus or Nauru, and we worked day and night to clean up Labor's mess to make sure that we get people off, and also at the same time not restart boats which is what happened under Labor".
"[The] weak and poorly medevac law should be repealed to strengthen our national security", said Senate government leader, Mathias Cormann.
"There is no secret deal. He said "...we are living in an extremely tough environment.
"Someone is misleading the Senate about one of the most important pieces of legislation that has been before this Parliament".
More than 460 people remain in limbo in Papua New Guinea and Nauru.
In October, Head of Operation Sovereign Borders, Craig Furini, told Senate estimates that 135 asylum seekers had been transferred to Australia for treatment, but only 13 were hospitalised upon arrival.