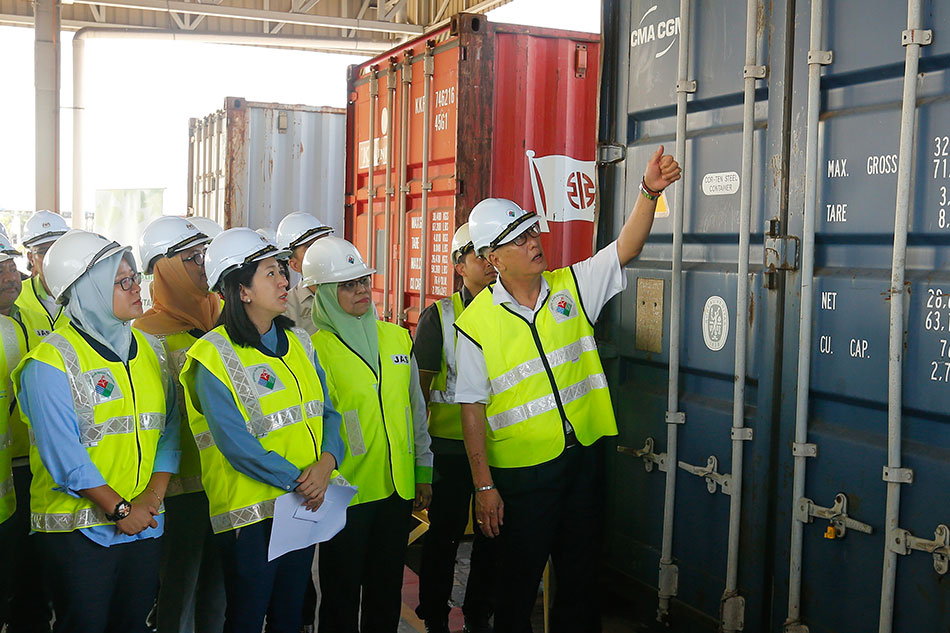 Malaysia has sent back 150 containers of plastic waste to 13 mainly rich countries since the third quarter previous year, with the environment minster warning on Monday that those who want to make the country a rubbish bin of the world can "dream on".
After China banned the import of plastic waste at the start of 2018, Malaysia quickly became the top destination for global exports, mostly from richer developed nations such as the US, Germany, Britain and Japan who were keen to get rid of material that was costly and troublesome to dispose of.
Yeo said the successful repatriation of a total 3,737 metric tonnes (4,120 US tons) of waste followed strict enforcement at key Malaysian ports to block smuggling of waste and shuttering more than 200 illegal plastic recycling factories.
Reuters reported from Paris that Malaysia had shipped 43 illegal plastic waste containers back to France as part of a crackdown on the illegal trafficking of waste.
She said the containers were shipped back to their country of origin via ports in Klang, Penang and Sarawak.
Shipping companies that attempted to bring the plastic to Malaysia's shores bear the cost of removal and reimportation of the plastic to their home countries, Yeo said, according to the BBC.
"The cost of returning back the containers of plastic waste was borne by the importers or shipping companies". Canada also has 15 containers, Japan 14, the United Kingdom 9 and Belgium 8 out of 110 more containers that are still being held in Malaysian ports, she said.
"This is not about money, it is about dignity and Malaysia can not become the world's dumping ground", she said. People dump their rubbish into your country, you are not supposed to pay them to send it back.
Yeo said there were talks in progress with USA authorities to take back another 60 containers this year.
Yeo announced Monday that 4,120 tons of illegally imported plastic waste has already been returned to their countries of origin in 2020.
"For Malaysia, we do not want to pay a single sen because it is not about money, it's about dignity".
"The government of Malaysia is taking stern action to combat the illegal movement of plastic waste into Malaysia by stopping the movement at the source, which is at the ports", Yeo continued.