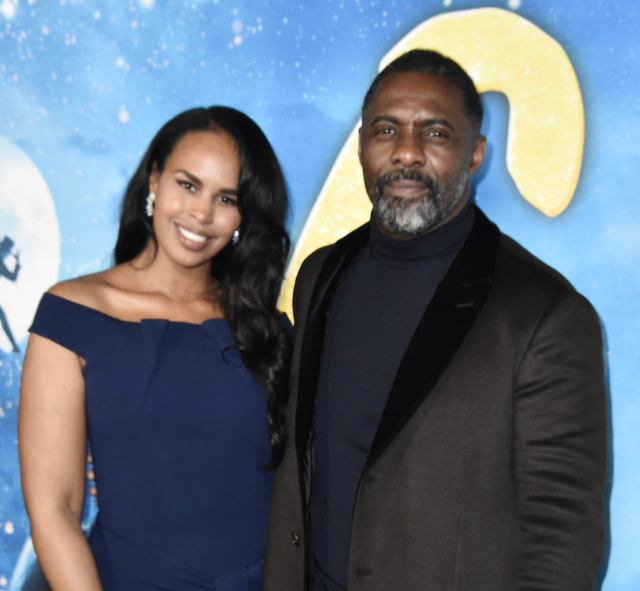 British Actor Idris Elba hit out at a "conspiracy theory" that claimed that he and other celebrities were getting paid to give false statements about contracting the COVID-19.
Taking to Instagram live on day 13 of his quarantine on Sunday, Idris answered questions from fans, as Sabrina cosied up next to him on the couch.
The actor recently revealed that he and his wife Sabrina Dhowre tested positive for COVID-19.
"The idea that someone like myself is going to be paid to say I have coronavirus".
Idris added, "It's no benefit to me and Sabrina saying that we got it and we ain't got it".
"I'm feeling good, I feel healthy, I don't feel like nothing, but I went and got tested and I'm positive"... A clip from a video where she says "coronavirus" has even been made into a viral song that has topped the iTunes Charts. "I'm starting to feel like y'all ni**as is paying ni**as to say that they got it", said the "Bodak Yellow" rapper. "I was on my way anyway to be with him, I think that was my instinct as a wife", she said.
Although he didn't mention her by name, Elba may have been responding to Grammy Award-winning rapper Cardi B's suggestion that celebrities who say they have tested positive for the illness without symptoms sound like they are in a "Flat Tummy Tea commercial" - a reference to the detox products influencers are paid to promote online. We were lucky to get a test very quickly because of the shortages of the test.
"It's like, I got a test but I also got COVID".
Sabrina had not contracted the virus originally, but refused to not stay with her husband during his quarantine - effectively catching it too.
The Hobbs and Shaw star revealed last week he had tested positive for the highly-contagious disease, which is also known as COVID-19, and he's frustrated that people are unhappy that the "rich" are seemingly offered more tests than the "poor", and branded conspiracy theories that people in the public eye have been given money to say they have the virus "bulls##t".
"That's stupid" are the words Idris Elba used to describe Cardi's theory. "It might change in the coming weeks, and we'll keep everyone updated", she said during a FaceTime interview on Oprah Winfrey's show Oprah Talks.
"I started doing more research and everything", Cardi B said.